Ghana star Andre Ayew on Tuesday lost control of his verified Instagram and Twitter accounts to hackers.
Both handles boast close to a combined 1 million followers.
The Instagram account appears to have been hacked by a fan of Fenerbahçe SK, the Turkish giants who refused to make the Swansea City forward's stay permanent after a loan stint with them last season.
After taking over the handle with 425,000 followers, the hacker(s) changed the display image to a Fenerbahçe club badge as well as adding an extension – rubyonline – to Ayew's profile name.
Subsequently, a post captioned in the Turkish language emerged on Ayew's official Instagram page in the afternoon along with the badge of Fenerbahçe claiming the Black Stars captain was returning to the club:
"Swansea City de çok sıkıldım havası bunalttı. Fenerbahçe'ye dönüyorum", which translates loosely as "I'm very bored with Swansea. On my way back to Fenerbahçe."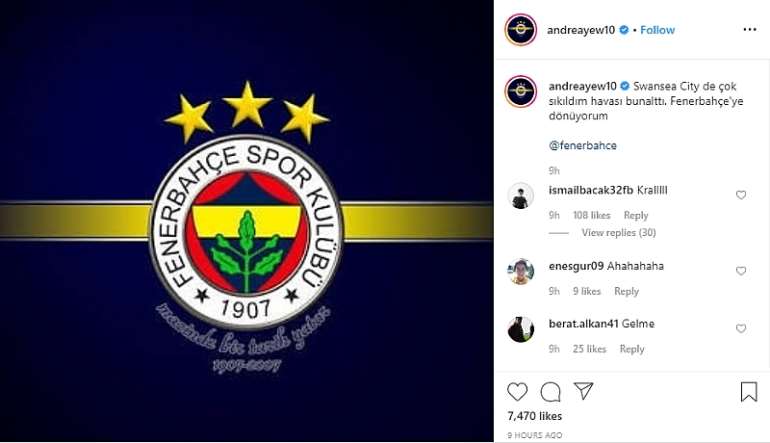 The post was subsequently deleted as Swansea, through their Twitter handle, confirmed that Ayew's handle had indeed been hacked.
Andre Ayew has been unable to react to the incident personally on social media.
Apparently, the player's Twitter handle, which has over 530,000 followers, was also compromised from the same source.
A Footy-Ghana.com observation of Ayew's Twitter account strongly suggests so as his location and website info have been updated to Yarram, a town in Australia and rubyonline – the same name extension to the player's Instagram handle.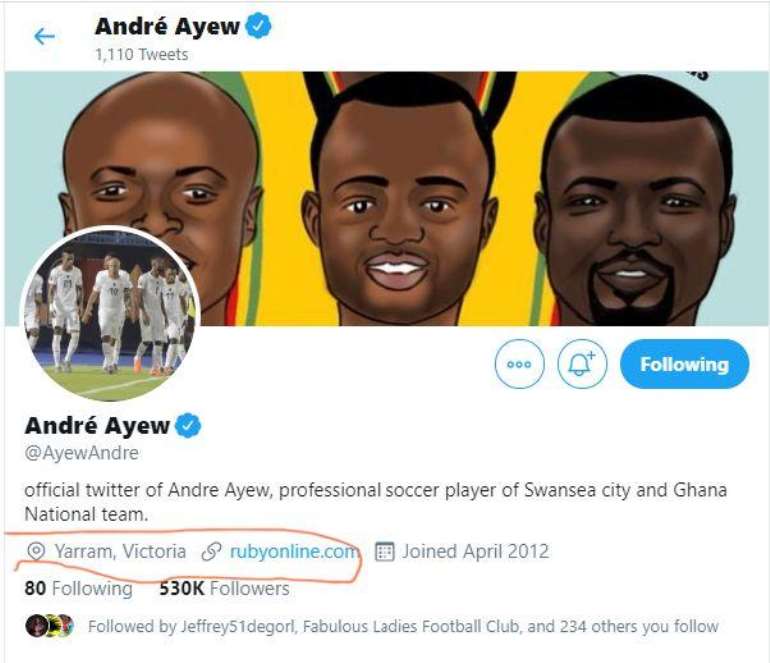 Andre Ayew has been in good form since returning to Swansea this season. He has so far scored 11 goals in 25 games in all competitions and recently earned a nomination for the player of the month award in the English Championship.
His future at the Welsh-based club beyond the January transfer window remains unclear as there is belief Swansea may be forced to cash in once a big-money offer lands for the in-form Ayew.