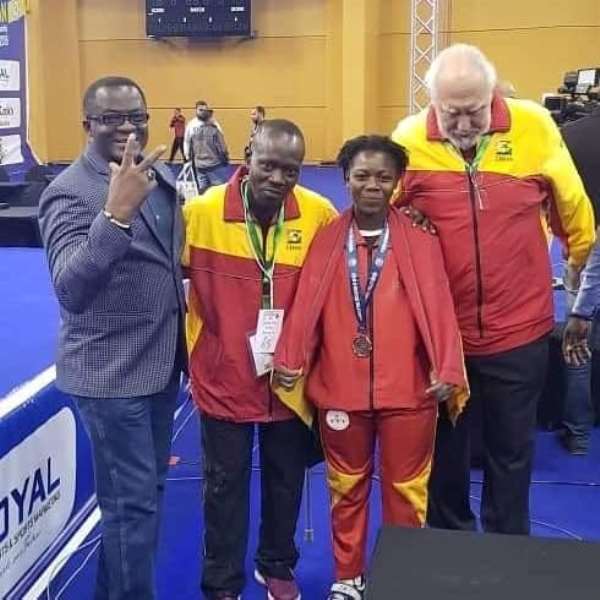 President of the Ghana Weightlifting Federation (GWF), Ben Nunoo Mensah has charged members of the federation to do more by winning more medals for Ghana at international championships.
Speaking to weightlifters at his office to wish them Merry Christmas and good tidings in the years to come, he advised the athletes to be disciplined and obey their coaches who have the experience to take them far.
He advised the athletes to obey the coaches and train hard to make it to the Olympic Games in Japan.
According to Ben Nunoo Mensah who is also the Ghana Olympic Committee (GOC), weightlifting gave Ghana hope and life at the 2019 African Games and he is very proud of them.
He said the Ghana weightlifting team save Ghana by winning most medals at the 2019 African Games and he is very proud of them.
"We gave Ghana the first medal through Winnefred Ntumi who won three bronze medals, and in all won 8 medals. This year weightlifting has given Ghana more quality medals than any discipline and we are proud of our achievements, we pray that the Almighty God will give us more wisdom, strength and opportunities to qualify for the Olympic Games in Tokyo"
Ben Nunoo Mensah said those who are being paid by the government with tax payers' money to develop and promote sports must play their roles well to the latter.
Among the lifters were some of the African Games medalists and the coaches.
The president presented to each of them their Christmas gift and an undisclosed amount of money.