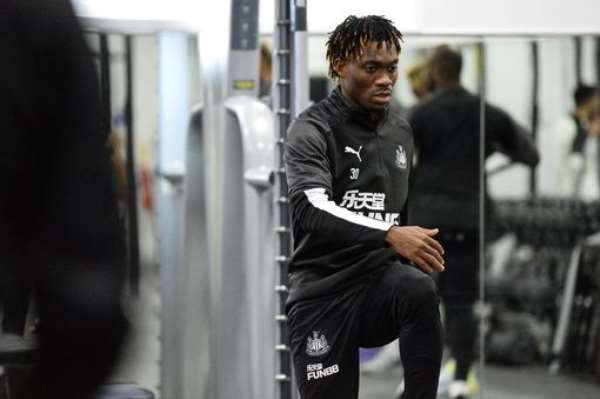 After a torrid start of the season, Christian Atsu says he is eyeing a starting place in the Newcastle United team.
The 27-year-old suffered an injury during the 2019 Africa Cup of Nations which affected him from the start of the Premier League.
After recovering the former Chelsea and Everton man has not been able to make into the first team of the Magpies.
However, Atsu says he is working tirelessly to make it into the starting line up of the team.
"I think it hasn't been bad for me," he told the Newcastle Chronicle.
"I've played some games and made assists. I'm very confident and throughout this season, I've been quite happy with the points we have and the position we are in.
"Everyone has been contributing well in the team so I'm just trying to work hard and get myself into the first eleven. It can be tough when you're not playing regularly because it's likely you will lose your fitness.
"Those who are playing are going to benefit a lot because they will get more fit so you need to work extra hard.
"There's always pressure for forwards to assist or score goals.
"They are not scoring but I believe that the forwards' effort that they are putting in is very good for the team.
"They have been consistent in their defensive work and have been attacking well and also creating problems for our opponents," he added.
However, Atsu has made series of impact anytime he climbed off the bench.