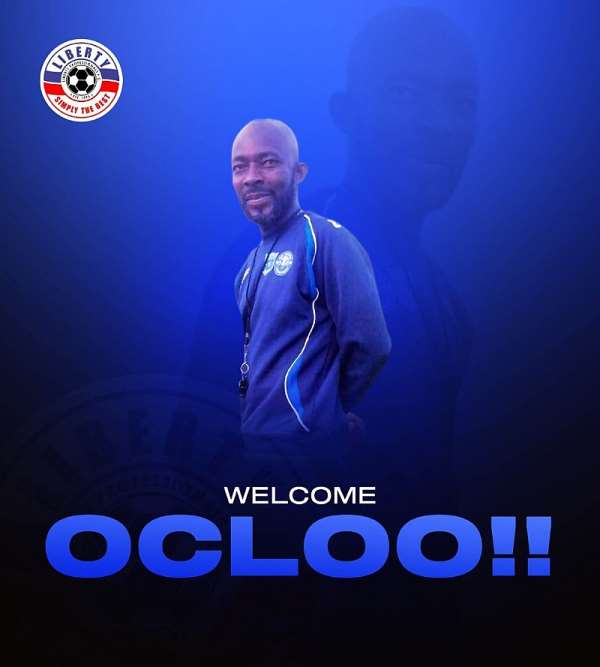 Modernghana Sports can report that Liberty Professionals has confirmed the appointment of David Ocloo as the team's head coach ahead of the start of the 2019/2020 Ghana Premier League season.
According to a communique from the Dansoman-based club, the new gaffer replaces former manager David Reginald Asante who has taken a sabbatical leave in pursuit of a coaching course abroad.
Coach Asante led the team to an impressive turn out during the Normalization Committee Special Competition where the club missed the finals narrowly.
During the time of Coach Asante, he also saw to the emergence of several players including Elvis Kwei Baffour who is expected to be one of the break out stars in the coming season.
David Ocloo, 35, is coming in to handle Liberty Professions with a reputation for an attacking style of play and talent development.
Speaking on the appointment, club Chief Executive Officer (CEO) Linda Ansong explained that Mr. Ocloo's enthusiasm during talks convince them to hand him the job.
"We liked David's enthusiasm and fresh outlook on how to play football. He is ambitious and wants to grow with us. We also like that he has a clear picture of what we want to build going forward .We have one of the youngest teams in the Premier league and we feel he will provide these boys the best chance at maximizing their potential", she said.
The former Wa All Stars and Maranatha FC coach will officially be unveiled at a press briefing at a later date.