As part of CAF's commitment to nurturing and developing women's football, it has held a series of workshops dedicated to supporting and empowering women involved in administrating the game, to encourage them to elevate women's football to the next levels in the board room as well as on the pitch.
At a recent CAF workshop entitled 'Women Football administrator course' female football administrators from 44 Member Associations across Africa came together to exchange opinions and ideas on their personal experiences in women's football and how they can be best utilized to push the game forward.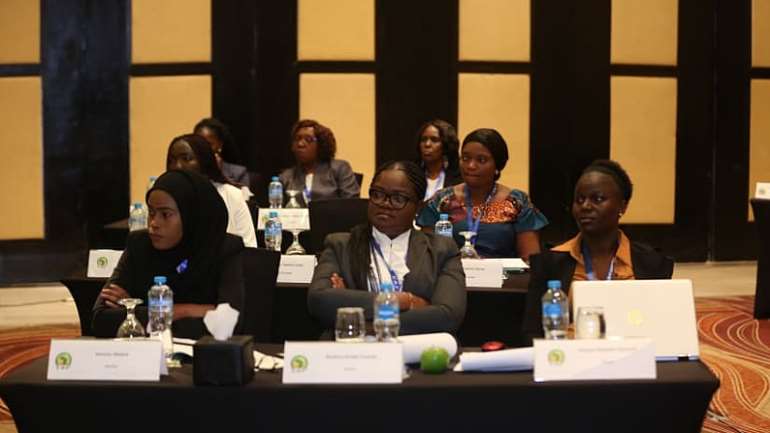 Doreen Nabwire, a participant in the Women Football administrators' workshop and passionate former Kenyan international footballer decided to go back to her home country and contribute to the development of women's football.
Sharing her story she said: "Growing up in Kenya we were not exposed to women's football at continental or even at national level. We didn't participate in the AFCON qualifiers, FIFA World Cup qualifiers, nor the Olympics. I felt like my generation and the generation before me was completely wasted, though we had great talent, we had less opportunities for girls to become professional and I wanted to be part of the people trying to change this." she explained.
She joined Kenya's Football Federation as a Federation Women's Football Development Officer in 2016 and since then has seen people appreciate and respect the value of women's football a little more each day in Kenya.
"Right now if you ask Kenyans which team they like more between Harambee Stars and Harambee Starlets, they will tell you the Harambee Starlets! This is such a positive development and increases the motivation of so many girls and their parents who now want their daughters to be part of the game," she added.
Looking at the success of Kenyan women's national football team and the exposure they had during the Africa Cup of Nations, Doreen is now receiving calls every day from parents who want their girls to play football. She considers: "it as a boon for her federation, especially given that this ties in with FIFA 2.0's vision is to grow the women's game".
Whilst Kenya is steadily progressing in developing women's football and changing mindsets about the female game, Somalia is struggling to develop women's football because of cultural and religious barriers. "Parents don't allow girls to play football because of the traditions.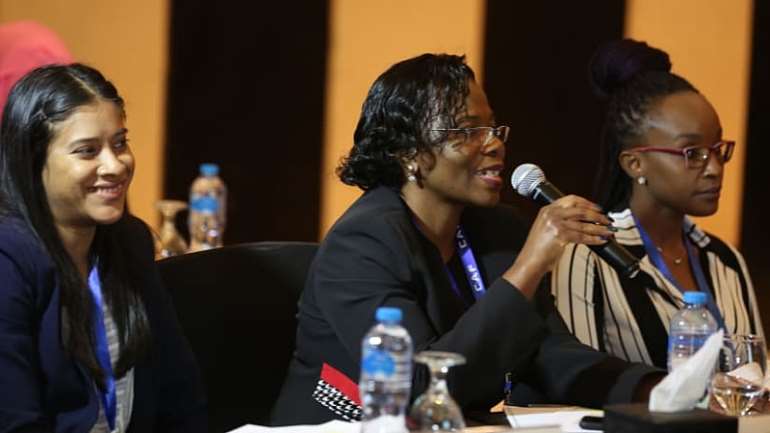 Another challenge is the security issue, extremist groups are not allowing girls to play football" explains Fed Fahmo Kulle, the Women's Football Development Officer of the Somali Football Federation. She adds that her federation has introduced a campaign to raise awareness about the positive aspects of the women's game and to explain that girls can play football wearing hijabs.
Since the start of the campaign at the beginning of this year, Fed can see a difference. "Before we weren't even allowed to organize awareness campaigns but now we have a voice and can talk about women's football in different regions and districts. We also go to schools to talk to girls." She comments.
The Somali Football Federation also came up with a strategy where they emphasize the creation of football teams after the girls' education sessions. "We don't have any women's football team in Somalia" she regrets.
After seeing the FIFA Women's World Cup in France, Fed decided to work hard to develop women's football in her country as her dream is that one day a women's national team represents Somalia in football in the world stage.
Fed is excited to be participating in the Women's Football Administration Course, organized by CAF in collaboration with FIFA. "This course is very important to me. Listening to the success stories of my colleagues from other associations inspires me. When I will go back to Somalia, I will update our strategy using the tips I received from other countries that have made it."
According to Doreen, through CAF's invitation to this course, it shows that the confederation tries to not only have a representative for women's football in every country but also wants to make sure women's football is developed from grassroots level. "So if they follow through with what they have started I believe we will take football to the next level. This is what we have been missing. Now, that it is given to us, the best we can do is to do the best we can do in each of our countries" she says.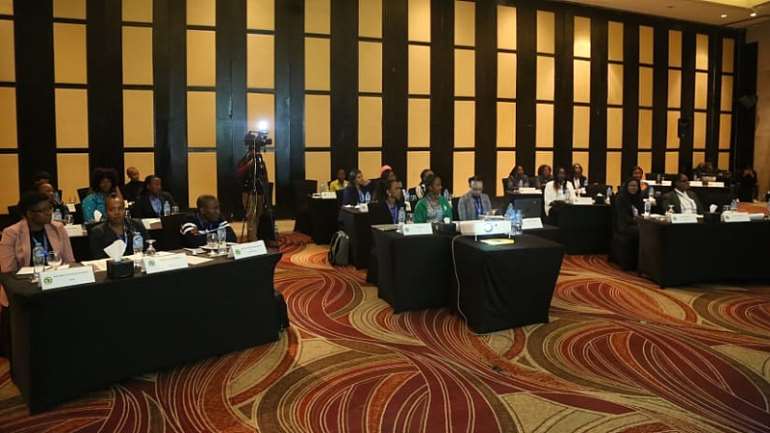 After developing the women's football strategy for Africa, CAF, in collaboration with FIFA, launched two sessions of the first-ever women football administrator course.
The objective of the course is to inform, educate and increase managerial expertise of the responsible personnel in women's football administration across all 54 Member Association's. CAF and FIFA engaged women in leadership training and gave them tools that will help them to build their own women football strategy.
The course will allow CAF to understand the direction that each Member Association aspires to take for women's football as well as to develop women's football more efficiently in Africa.