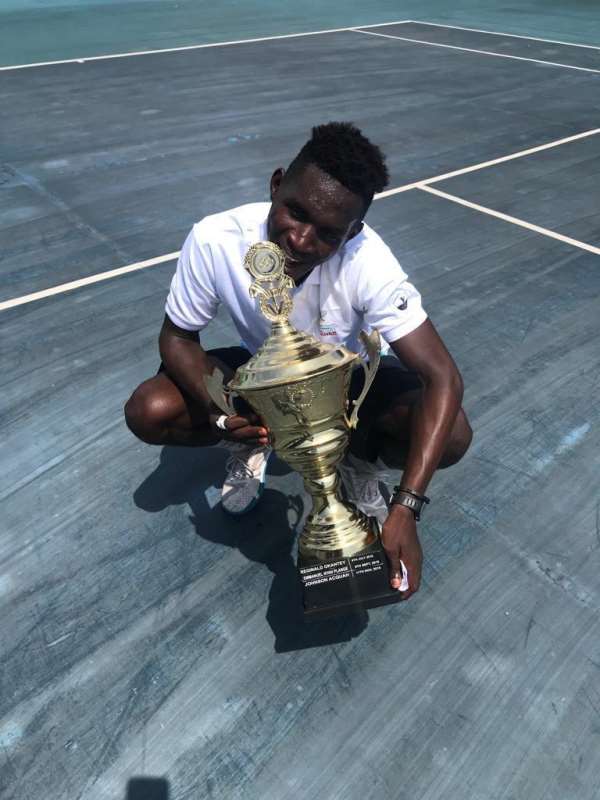 2019 National Davis Cup player Johnson Acquah wins his second GTF/TFG/TPG National Ranking Tour title after stunning Sakumano based Samuel Nyemekye to grab 2019 National Ranking Tour 6 title. Johnson Acquah won 6-4,6-2 in 45minutes at the National Tennis Center- Accra.
Acquah had a smooth ride to the finals as he defeated Frank Seth 6-3,6-4 in the quarterfinals and continue his fine form beating Andrews Adu Appiah 6-4,6-4. Without dropping a set since day one Acquah set a clash against Samuel Nyemekye ousting him 6-4,6-2.
In the first set Johnson Acquah took an early break to lead 5-4 and Acquah to maintain his composure and won the first 6-4.
At 2-2 Games all Acquah steered another of those trademark backhands down the line and raised his arms in triumph to win GTF/TFG/TPG title.
Speaking after the game, Acquah told ghanatennis.org that, am happy to win the title second time and happy to end the year on a good note.