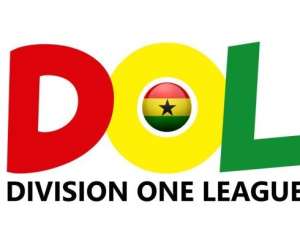 Following a successful meeting between the Ghana Football Association (GFA) Executive Council and the Division One League Clubs in Accra today, an 8-member committee has been formed to oversee the running of the 2019/2020 Division One League season.
The formation of the Committee has become necessary as the football community remains in waiting for a revived local league competition at the various divisions.
In a bid to ensure the season goes on smoothly, the new GFA administration led by President Kurt Okraku has decided to form committees for the Ghana Premier League, the Division One League, as well as the Ghana Women's League.
For the Division One League Committee, Media Consultant Akwesi Agyemang and the CEO of Dalex Finance Kenneth Thompson have been confirmed as the Chairman and Vice-Chairman respectively.
They will be working with members such as Justice Boison, David Obeng, Eugene Nobel, Jones Alhassan Abu, Gideon Ofosu, and Sheikh Tophic Sienu.
They start work effective immediately ahead of the start of the Division One League season which has been scheduled for December 28, 2019.