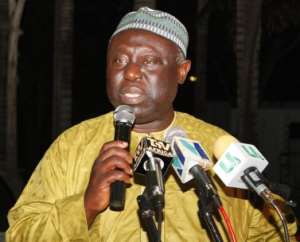 Following his appointment as the Chairman of the Ghana Premier League (GPL) Committee, Lepowura MND Jawula has stressed that one of his goals is to make local players attractive for the Black Stars.
In the past, Ghana's male senior national team had a chunk of its players plying their trade in the local league. These days, the ones that are fortunate to get invites end up warming the bench and barely gets to don the iconic national team jersey.
That might soon change with the appointment of MND Jawula as the Chairman of the Ghana Premier League Committee which has been constituted to replace the Ghana Premier League Board.
In an interview with Ashh FM after his appointment had been confirmed, the veteran football administrator has opened up on some of the things he wants the committee to achieve.
Among many things mentioned, MND Jawula says he wants to make local players worthy and attractive to represent Ghana's national teams.
We will do our best to make our players attractive for our National teams. My aim is to make sure that all our stadia are filled during our league games so as to bring the interest back into our game", he said.
The former GFA Chairman added, "We will engage the media in all our dealings because they play an important and huge role in branding the game again".
"We know with the support of the media and the football people, our league would be attractive to the Co-corporate world".
He further opined that his new role is an opportunity to serve the football community after being in football administration for a very long time.
"It is a chance for me to serve Ghana football again because I have been in the system for some time now and I know with the support of all the stakeholders in our football, we will do a good job for the football fraternity", MND Jawula observed.