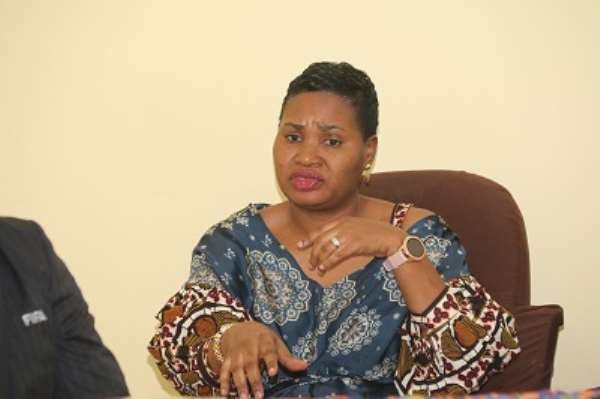 Madam Naa Odofoley Nortey
Madam Naa Odofoley Nortey, a member of the Normalization Committee (NC) has stated emphatically that she will pass up any opportunity of working for the Ghana Football Association (GFA) in the future.
The hardworking woman has been a member of the NC since last year when the body was put together by FIFA and the government of Ghana after the Anas Aremeyaw Anas investigative video into football was released.
After helping the body to complete its mandate assigned by FIFA, they are left with less than a month to leave office as a newly constituted executives of the GFA gradually takes over the running of the sports in the country.
Having been on the receiving end of insult and negative criticisms, Madam Naa Odofoley says she will not accept any offers to work for the country's football governing body after the era of the NC.
"If given another opportunity to serve Ghana Football, I won't take it. I have done my bit. I'm not the repository of football knowledge. I think we should give others the opportunity", shared opened up in an interview with Happy FM.
She has been the right hand for NC boss Dr. Kofi Amoah and has played various key roles to ensure the success of the interim body.