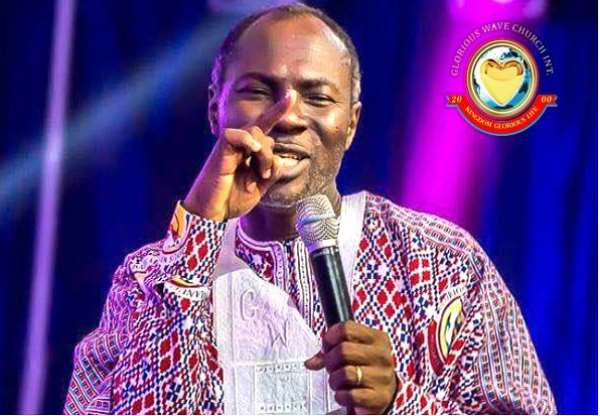 Prophet Emmanuel Badu Kobi
The founder and leader of the Glorious Wave Church, Prophet Emmanuel Badu Kobi says the newly elected executives of the Ghana Football Association (GFA) will endure difficult times in the next couple of years before enjoying success in 2022.
His comment comes on the back of the last Elective Congress of the football governing body which was held at the Physicians and Surgeons Center in Accra last Friday to elect a new president.
At the end of the day, Kurt Okraku was sworn in as the new leader of the football governing body and is expected to work with several elected executives to run the sports for the next four years.
Prophesying at his church on Sunday, Prophet Badu Kobi has revealed that the new body will only be successful in 2022.
"Am telling the new GFA executive board that the only time they are going to laugh and smile is 2022. This year, no. Next year, no. 2021, no. Only 2022", he said.
Watch the video in the post below.