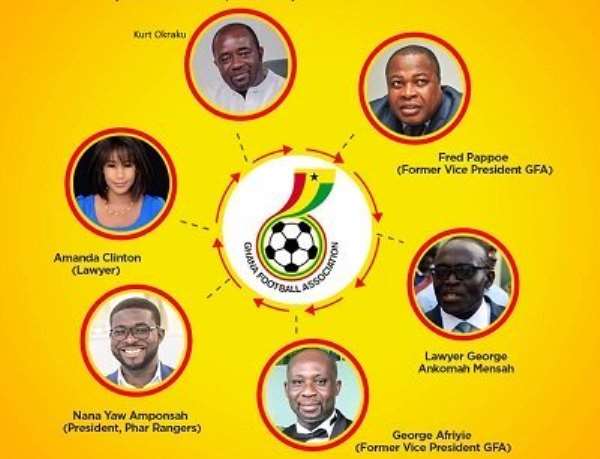 A new Ghana Football Association (GFA) president will be elected as the Association goes to the polls today Friday.
The Elective Congress is taking place at the College of Physicians and Surgeons in Ridge, Accra.
The presidential election is the final process of constituting the new GFA administration.
The process started last week with the election of 10 Regional FA chairmen followed by Thursday's Executive Council election.
Six candidates are vying to become GFA President, a position which has been vacant since Kwesi Nyantakyi resigned last year in the aftermath of the Number 12 documentary by Anas.
A FIFA/CAF Normalisation Committee headed by Dr. Kofi Amoah has been steering the affairs of the association for 13 months.
120 delegates have the power to decide who leads the association for the next four years.
Please find below the live coverage:
---Joy Sports