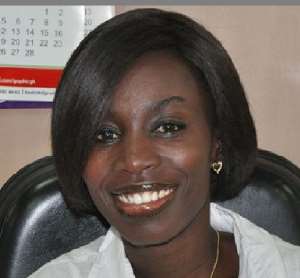 As Ghana Football goes to the polls on October 25, 2019, to elect new officers to run the affairs of the passion of the nation, one position that looks very important and attractive is the sole female representative on the Executive Committee.
Barring any legal tussles and battles, the much talked about GFA Elections must go ahead as planned for the people of Ghana to rekindle their passion and turn to recovering, reforming, restructuring, rebranding, redeeming and reviving the game of football.
The sole female representative position contest excites us most because of our interest in the development and promotion of female football.
Contestants
Four women are contesting; they are Madam Habiba Attah Forson, founder of Fabulous Ladies in Kumasi; Evelyn Nsaih Asare, a sports organiser/media personality; Edna Quargraine, chief executive officer/head coach of Inter Royals Ladies F/C and Rosalind Amoh, a journalist with the Graphic Communications Group.
All the four have contributed to the game and business of football in a way; however, some of them stand very tall with experience and ideas.
The female aspect of Ghana Football is not what many fans and enthusiasts wish to see, so there is the need for delegates to vote for a woman who knows the ins and outs of the game and business to push the women's agenda.
It is said that Ghana Female Football is going bad instead of better. It is even painful that Ghana is out of the Olympic Games Qualifiers after the Black Queens were beaten by Kenya, who are known for running than playing football.
It shows and proves that other nations are really taking football very serious, hence the delegates must vote wisely for people who can really revive and reform.
Meanwhile, Women In Sports Association (WISA) and Women Sports Association of Ghana (WOSPAG), the two most popular women's sporting groups have wished for a successful election.
Madam Gloria Commodore, executive director of WISA said: "Ghana Football is at the crossroads and we need people who are devoted and self-disciplined to take up the mantle, I wish all of them good luck".
Mrs Joyce Mahama, president of WOSPAG noted that there is the urgent need for women to be at the helm of decision making, and administrative positions, so the women in football must choose the best to lead them. She expressed that track record is very important, as this is not the time to test people as to whether they can do the job.