Losing The WAFU Cup On Penalties Is Not Bad – Coach Maxwell Konadu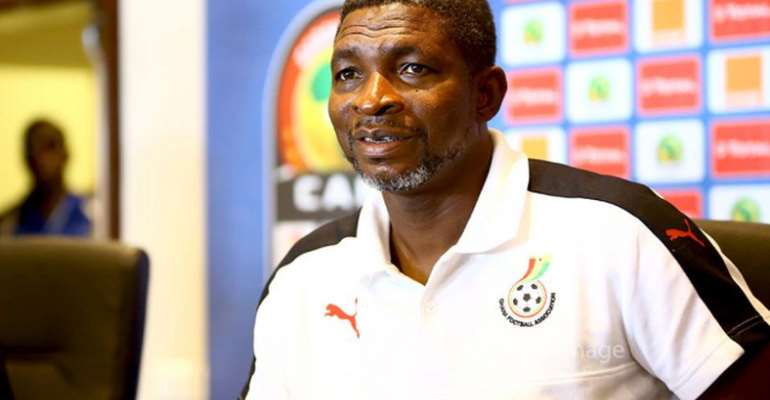 Head Coach for Ghana's Black Stars B team, Maxwell Konadu has disclosed that losing the 2019 WAFU Cup of Nations tournament to Senegal on penalties is not bad.
The Stars locked horns with their counterpart from Senegal on Sunday night in search of a third successive triumph in the West African champions.
A 1-1 draw at the end of 90 minutes plus extra time meant that the finals had to be decided by the lottery of the penalty shootout.
Ghana's effort was however not enough at the end of the day as they fell short to the host nation who scored all three of their kicks to triumph over the losers who only scored one out of four kicks.
Speaking in a post-match interview, Coach Maxwell Konadu has extended appreciation to fans back home while explaining that his team lost to a better side.
"Thank you very much and we have to thank our fans back home for disappointing them. Though we played our best I think our best just wasn't enough.
"We didn't disgrace ourselves I think the boys did their best and we are happy with the performance of the team so far".
He further noted that losing the finals to Senegal on penalties is not bad because they fought very well against a team that had massive support from home fans.
"I think losing the finals on penalties, I think is not too bad. They scored and we replied. We thought we could win the game, we brought on some guys that could score goals and play penalties as well.
"It is just unfortunate that our kicks were not too good today", Coach Konadu stressed.
Eric Nana Yaw Kwafo
Journalist