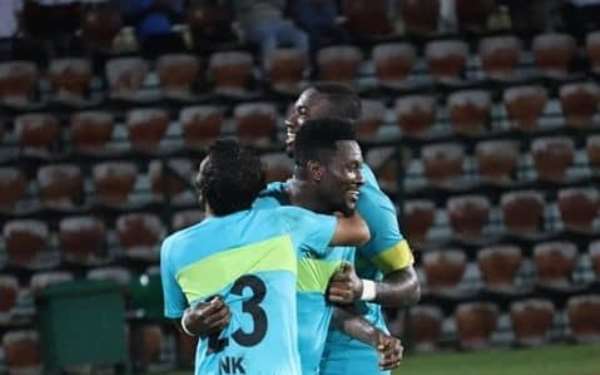 Ghana legend, Asamoah Gyan has revealed that he joined NorthEast United in hopes of giving the Indian Super League the exposure it needs to attract other stars.
The prolific striker who has enjoyed stints in several countries around the world joined his new club in the summer transfer window on a free transfer after seeing out his contract with Turkish Super Lig club Kayserispor.
Whiles, there have been questions raised as to why he has moved to India, Gyan has in a recent interview with outlookindia.com explained that he is taking up the new challenge in his career to convince more stars to secure moves to clubs in the country.
The forward explained, "I was in the best league in the world in England, and then I came to UAE. People began to ask questions about my decision. On CNN, I said that I would bring exposure to the UAE Pro League, and since I moved there, many more players began to come.
"Then I moved to China, and now there are many players coming there. I hope I can do the same in India, as in bring exposure. I have played in so many leagues. Now India is a new challenge for me. It might not matter, but I could open the way for more world-class players".
Ahead of the start of the League season in India, Gyan insists he is focused on training because he wants to bang in the goals for his NorthEast United side.
"Now, I am only focused on my game. If I don't score, I won't be happy. That is the most important thing for me right now", the veteran said.
Meanwhile, he marked his debut for the side in a friendly encounter against the Indian National team on Wednesday amd managed to get his name on the scoresheet in a match that ended 1-1.