George Afriyie Opens Up On Why He Will Win Upcoming Presidential Elections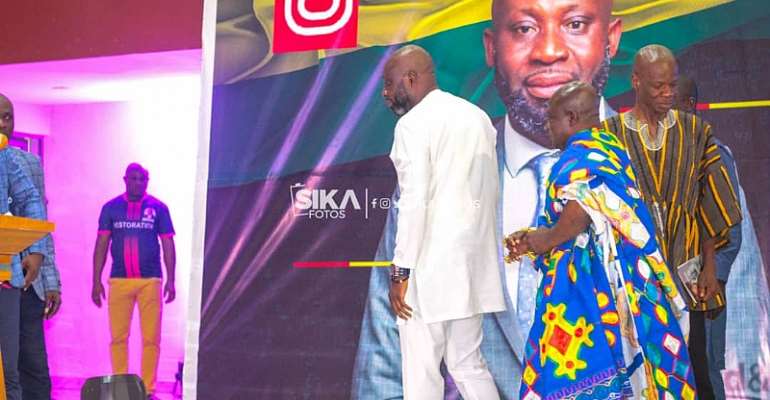 Owner of Okyeman Planners, Mr. George Afriyie has opened up on why he will win the upcoming Ghana Football Association (GFA) presidential elections with a strong emphasis on the fact that he stands tall when it comes to the politics associated with the sport.
The formal vice President under the Lawyer Kwesi Nyantakyi administration is one of six qualified candidates vying for the vacant seat at the football governing body.
After successfully going through vetting last week, he launched his 'RESTORATION' manifesto in Sunyani last Saturday to outline his plans to refine football in the country.
Speaking to journalists on the sidelines of a very classy occasion, George Afriyie has indicated that he is above all the candidates when it comes to the politics in the game. This he believes makes him the favorite to eventually win the upcoming elections.
He explained, "Among all my competitors or among all the people who have declared to contest, all are qualified. Every one of them has the knowledge to run football. But amongst us all, I will always come on top when it comes to the politics of the sport.
"I have been part of all the past elections and I was the only person who went to CAF during the time of the last administration. So I know the politics and I want them to understand that I know what I am doing".
George Afriyie is facing competition from Kurt Okraku, Fred Pappoe, Nana Yaw Amponsah, Lawyer Amanda Clinton, and Lawyer George Ankomah Mensah when the football community finally goes to the polls on October 25.
Eric Nana Yaw Kwafo
Journalist