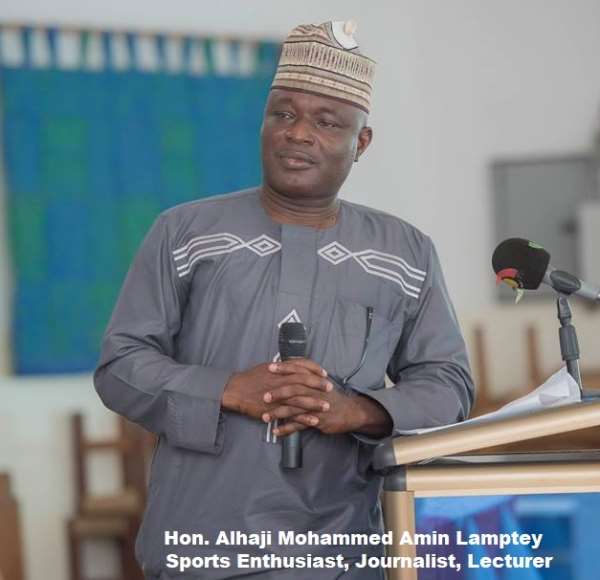 Ghana Football set to explode as NC schemes to disqualify former Exco members
Ghana football is sitting on a time bomb and may explode to an irredeemable proportion if those who are supposed to normalise the game don't drop their diabolic plans.
Let those who think they can hide behind that bogus "our decision is final" to perpetuate arbitrariness against the obvious leading contenders in the GFA elections know that we are aware of their machinations.
They dare not!
We are not kids in this country!
This country is already hot and Ghana football is already in tatters so please Dr.Kofi Amoah, Lawyer Naa Odofoley and Osei Kuffour - you should just supervise this election and leave ghana football in peace.
This attempt to brand people who have continuously invested their hard-earned money in Ghana football as some bunch of criminals by the NC is unacceptable.
Why subject them to this malicious torture and ridicule of a so-called integrity test just because they want to lead an association they belong to and invest their money in?
This so-called integrity test is a charade driven by hatred and selfish and selfish desire. It is a clandestine attempt by the NC to disqualify the three obvious leading candidates who were part of the erstwhile exco.
Let them try that and Ghana football will be in perpetual ruins.....
Let them try this nonsense and it will be resisted fiercely to the highest level by the respective camps, supporters, loved ones and well-wishers of the respective individuals involved.
Ghana is not a banana republic and no individual or a group can hide behind any statute to trample on anybody's right. The 1992 constitution is supreme....and in sports, CAS is always there to adjudicate on such nonsensical arbitrariness.
Let them tickle themselves and laugh that their decisions are final.
And let them NOT think that they CAN perpetuate their stay in office and enjoy more free dollars by causing further chaos in Ghana football. Some of us are aware of their intense lobbying for FIFA to extend their mandate as they anticipate more chaos in Ghana football in the coming days.
The leadership of this country should not allow people with their selfish desires to plunge Ghana football into further chaos.
Those normalizing the game should not in any way think they are holier than those who invest their money in football. And certainly, they do not love the game more than those who spend their money and time on football.