Black Stars Do Not Have The Requisite Qualities To Win AFCON - George Alhassan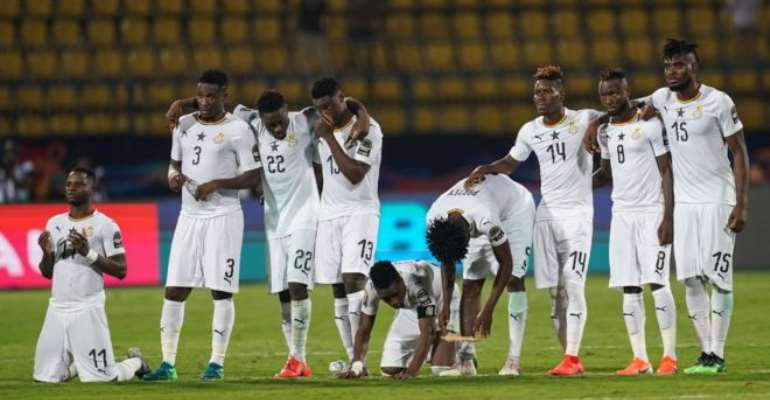 George Alhassan, a member of Ghana's Africa Cup-winning team of 1982 says the Black Stars' does not have what it takes to win a fifth continental trophy any time soon because the team lacks quality and committed players.
According to him, lifting the trophy for the fifth time in the near future was impossible unless the quality and committed players were recruited from the colts adding that nation does not have the requisite players over the past two decades to win the continent's top prize.
"Look at our players now and look at the players we had a decade ago. Look at their quality now, which teams do they play for in Europe? They are nothing to write home about," said the celebrated striker in a damning verdict on the quality of the national team.
Alhassan lamented also on the lack of a succession plan in the Black Stars team, which he blames for the team's decline in recent years.
According to the former Accra Great Olympics star, old players must be made to phase out gradually to allow new ones to fill their shoes and be comfortable in it.
"How will you feel if you are asking to take Asmara Gyatt position in a match while he sits on the bench watching u? You will be uncomfortable, he must be phased out and allow you your freedom," he suggested.
Alhassan, 63, who was the top scorer at the 1982 AFCON where he played alongside Black Stars coach, Kwasi Appiah, says Appiah cannot be blamed solely for the team's misfortunes because he does not have quality materials to work with.
A former player of FC 105 of Gabon and Korean side Hyundai Horanji in the mid-1980s, Alhassan said he did not belong to the school of thought that every foreign-based player should be rated above home-based players.
"Kwasi Appiah can marshall the talents of our local players whom I believe are far better than some of the foreign-based ones, and with good effort, commitment and the zeal, we can win the Africa Cup again," he noted.
He called for a rejuvenation of juvenile football (colts) as a conveyor belt for talents who would develop to become the base of future Black Stars players who can fight for continental laurels.
Samuel Ekow Amoasi Appiah
Sports Journalist