GFA Elections: Kurt Okraku Unveils Enticing Manifesto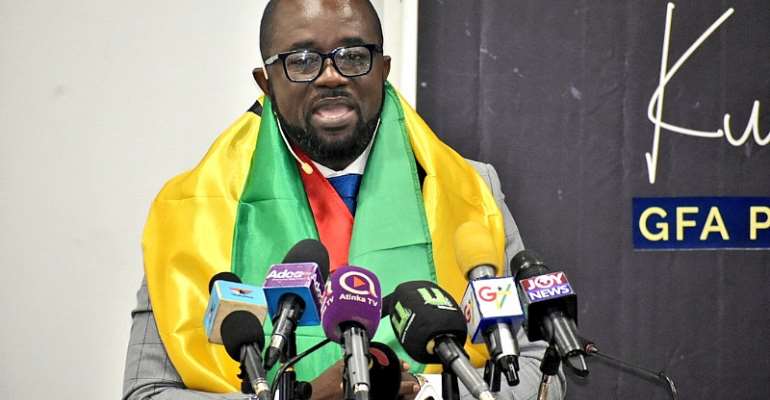 One of the aspirants for the Ghana Football Association (GFA) presidency, Kurt E.S. Okraku has officially unveiled his manifesto at the Exim Bank Ghana Auditorium.
The event which took place on Tuesday was attended by a number of sports journalists and sports personalities, including George Afriyie another presidential candidate and representatives of other aspirants.
The Dreams FC boss who disclosed starting football management at age 17, touched on some key issues he seeks to transform if elected to lead the country's football for the next four years.
Adoption of best corporate governance practices, promotion of women's football, whiles uniting the football fraternity with values of accountability, transparency and good management practices were among keynotes of his presentation.
According to him, he will restore the image of the GFA and rebuild trust and unity among all stakeholders.
He also promised to partner with the government to get the right investment support to bring out the best results and dividends
The manifesto themed, "Game Changer" seeks to ignite passion whiles creating wealth all for all.
The Ghana Football Association congress for the polls comes off on October 25th with seven people contesting for the presidency of the GFA.