GFA Elections: Full List Of Aspirants For Various Ghana FA Positions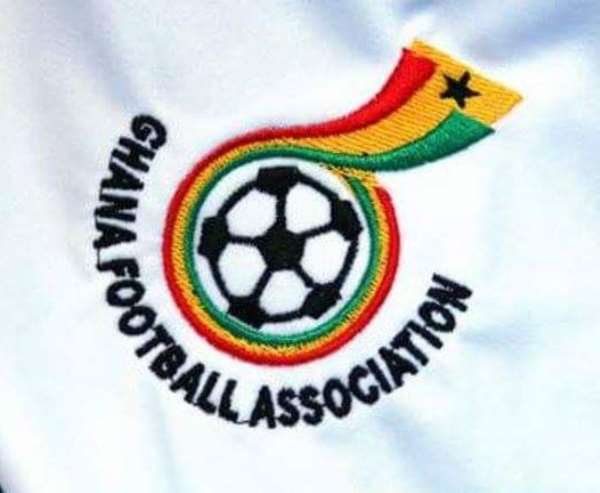 The Ghana Football Association officially closed the filing of nomination forms for the various vacant positions on Friday 20th September 2019.
Over 50 football administrators submitted their documents for a vetting process by the Electoral Committee of the Ghana FA slated from 2nd to 4th October 2019.
Seven Football Personalities filed their candidacies for the vacant Ghana Football Association Presidency with sixteen football administrators that will be battling for the twelve slots on the Executive Council.
The elections for the Regional FA Chairpersons position will be held on October 18 whiles the Executive Council and Presidential elections will be staged on 24th and 25th October 2019 respectively.
Below is the full list of the aspirants for the various vacant Ghana FA positions
GFA President Nominees
1.George Kwasi Afriyie
2.Wilfred Osei Kwaku
3. Kurt Edwin Simon Okraku
4. Fred Pappoe
5. Nana Yaw Amponsah
6. Amanda Akuoko Clinton
7. Lawyer George Ankamah Mensah
Premier League Clubs nominees
1.Frederick Acheampong
2. George Ernest Amoako
3. Kingsley Osei Bonsu
4. Nana Oduro Sarfo
5. Dr. Tony Aubyn
6. Frederick Moore
7. Albert Commey
Division One League Clubs nominees
1.Lawyer Kweku Eyiah
2. Somtymer Otuo Acheampong
3. Samuel Anim Addo
4. Randy Abbey
5. Eric Oppong Yeboah
6. Alhaji Grunsah
7. Jones Abu Alhassan
8. Gideon Ofosu
9. Justice Boison
Womens Elite Premier Clubs nominees
1.Evelyn Nsiah Asare
2.Rosalind Amoh
3.Habiba Atta
4. Edna Yeke
Eastern RFA
1.Nana Budu
2.Linford Boadu Asamoah
Central RFA
1.Roy Arthur
2.Robert Duncan
Western RFA
1.Alhaji Mahama Fuseini
2.James Kainyah
3. Bismark Mensah
4. Simon Ehomah
5. Jacob Wemegah
Volta RFA
Dan Agboga (unopposed)
Ashanti RFA
1.Osei Tutu Agyeman
2. Ref. Rtd Lawyer Alex Osei Nsiah
Upper West RFA
1.Seidu Bomison
2.Alhaji Daudi Sadugu Yayaha
Upper East RFA
1.Salifu Shaibu Zida
2.Junior Munkaila
Brong Ahafo RFA
1. Dr Raphael Anto
2. Ralph Gyamerah
Northern Region RFA
1.Alhaji Abu Hassan M Rhyzo
2.Umar Farouk Karimu
Greater Accra RFA
1.Eugene Jacquaye
2.Samuel Aboabire
3. Rev. Emmanuel Ankamah
4. Dr. Albert Arthur
Samuel Ekow Amoasi Appiah
Sports Journalist