Serie A Game Briefly Suspended After Fans Start Yet Another Racist Chant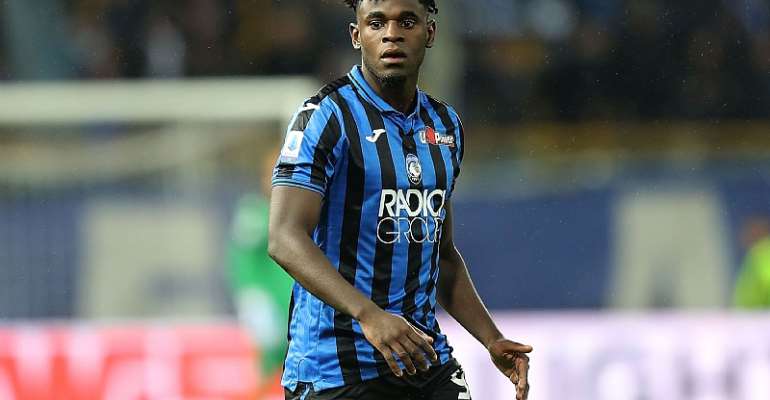 Racist fan behaviour continues to plague Italian soccer, as a Serie A game between Fiorentina and Atalanta was suspended for three minutes on Sunday to address the stadium.
About 30 minutes into the match, a referee blew the game dead to warn the crowd over the loudspeaker to stop making racist chants toward Fiorentina full-back Dalbert Henrique, who is black.
Unfortunately, the Atalanta crowd did not handle it well and booed and whistled over the announcement. However, the game resumed without a hitch the rest of the way, since the referees reserved the right to call it off entirely.
Racist chants have become all too common — and visible due to social media — the last few years, but this appears to be the first time the Italian top flight has been paused because of it.
FIFA president condemns 'very serious' incident
FIFA president Gianni Infantino condemned the racist actions shortly after the incident on Sunday, and described the recent trend of racism at Italian soccer matches as "very serious."
"Racism is combatted with education, condemnation and discussion," Infantino said on Italian state TV, via the Associated Press. "You can't have racism in society or in football. In Italy, the situation has not improved and this is very serious. You need to identify those responsible and throw them out of the stadiums. You need, as in England, the certainty of the penalty. You can't be afraid to condemn racists, we need to combat them until they stop."
Despite the incident on Sunday, both Fiorentina and Atalanta coaches denied actually hearing the racist chants.
"I didn't hear any chant, at least from where we were nobody heard anything," Atalanta coach Gian Piero Gasperini said, via the Associated Press. "I even asked [Fiorentina coach Vincenzo Montella]. Then, if a couple of idiots who were on the other side [of the stadium] said something to Dalbert, OK. But then again do you know how many and serious insults from individuals there are in all the stadiums, Florence included when you play there? I don't think they were chants ... chants are something else.
"We have to be careful with these things because obviously we have to absolutely condemn any form of racism, but we can't start checking if some individual insults. They were not chants. We didn't hear any chant. Let's avoid doing things like this because instead of having a positive effect, which would be right when there are actual chants, we have an exaggeration and I think this was the case today."
Serie A continues to have a problem with racism
Atalanta fans are far from the first to engage in this repugnant behaviour, as it's been an especially big problem in Serie A.
In a high-profile incident earlier in September, Inter Milan striker Romelu Lukaku was harassed by Cagliari fans, who made monkey chants before one of his penalty kicks. Inter coach Antonio Conte called out the fans, but the league opted not to punish the club since the league would not deem the chants as "discriminatory."
Cagliari fans, in particular, have been rough on players of colour with the fans targeting Franck Kessie, Moise Keon, Blaise Matuidi and Sulley Muntari over the last few years.
Many leagues have given mealy-mouthed responses to ugly behaviour. The National Women's Soccer League was decisive in handling such an instance, banning a fan from attending games after he made racist comments at a Utah Royals game this month.