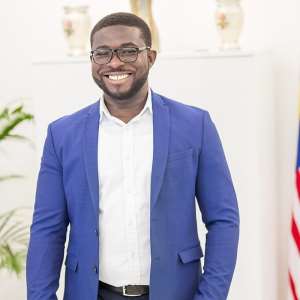 Ghana Football Association (GFA) aspirant, Nana Yaw Amponsah has finally submitted his nomination forms to the secretariat of the football governing body as the race for the top job intensifies.
The President of Phar Rangers FC is just one of about 7 persons who have expressed interest in the vacant presidential seat at the GFA. He picked up forms at the association's secretariat earlier this week when the elections committee announced that they have opened nominations.
Following days of consultation in a bid to gather endorsement signatures from clubs, Nana Yaw Amponsah has filed the nomination forms this afternoon, beating the deadline set by authorities.
According to reports he arrived at the GFA secretariat at around half past noon with an entourage who are supporting him to become the new leader of the reformed association.
Besides Nana Yaw Amponsah, Modernghana Sports can confirm that other presidential hopefuls such as Lawyer Amanda Clinton, George Afriyie, Kurt Okraku, as well as Wilfred Osei Kwaku Palmer have all filed their nominations.
They are now set to go through vetting before going to the polls later next month for the elections.