'Jordan Ayew Is Not Getting The Needed Recognition', Says Senior Borther Andre Ayew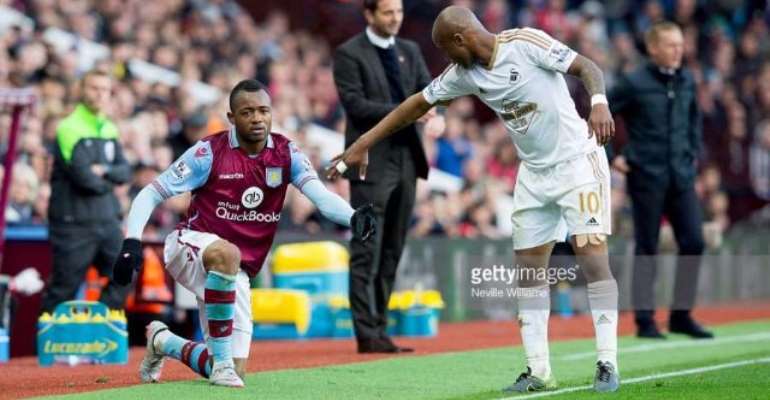 Ghana forward, Andre Ayew has shockingly said his junior brother, Jordan Ayew, is not getting the needed recognition he deserves from his contribution to the game.
Jordan has been one of the players that has been criticized by football fandom in the country when playing for the national team.
He has also been described as the worst signing by Aston Villa fans before joining Crystal Palace on permanent from Swansea City in the summer.
However, the 26-year-old attacker is picking up form gradually having contributed two goals already in the season with an assist.
But the Black Stars skipper believes that his brother is an unsung hero who is not duly recognised for the hard work he puts in his work but was hopeful people would begin to notice his effort.
"He (his brother Jordan) is someone who works hard and he's never got the recognition he deserves and I think now, bit by bit, people are starting to recognise his work", he told BBC in an interview.
Andre also described his junior brother as a very good footballer who was potent in front of goal and believes he has made his mark since joining the premiership and hope to join Jordan in the premiership soon.
"He's a player who plays very good football, who works hard, who can score goals. I think he's done really well since he's been in England and I hope he keeps on going like that because he has the quality to do much better and hopefully very soon we'll meet again in the Premier League", he said.
Samuel Ekow Amoasi Appiah
Sports Journalist