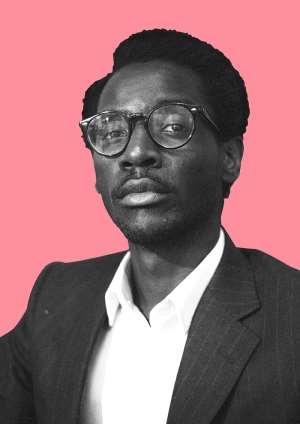 I remember vividly sitting at the backseat of my father's car, about seventeen years ago, and munching on breakfast from home that I hadn't finished, during the ride to school, when a terribly frail beggar in tattered clothes kept tapping on the window with one hand, and pointing at his mouth with the other. Instantly, I tried to row-down the window so I could share my meal with him but it was locked and before I knew it, the traffic turned green. As the car moved, I stared back until I lost complete sight of him.
Till today, this man is still lurking on the same streets, lined up with even more paupers, begging each car that passes by for money. Clearly, things have only gotten worse.
The promises made by the political establishment obviously does not reflect the nation we see and has failed to confront, convincingly, the challenges we face as a Republic. But what it has done is to give Ghanaians an urgent reminder of why it is important for us all to reject the political establishment and change the status quo of our democracy so we can finally start making progress.
You do not need a long report from a think tank or from an academic institution to understand the plight of Ghanaians - just engage members of your district in a conversation and you'd find out that more often than not, times are tough for the industrious Ghanaian worker.
Families are seated around dinner tables tonight wondering if the next pay cheque could cover next month's bills. There are many hardworking parents who will look at their children without knowing if they can provide them with a better future. There are many graduates, determined to find their feet and start building a life of their own, that can barely save; they spend a chunk of their salaries on transportation, food and/or accommodation.
The truth is that the alternative to government is not within the political establishment. Politicians play on our fears and our doubts but the alternative, fellow Ghanaians, is not scary. You, the Ghanaian disillusioned with the state of affairs and determined to contribute towards a new political movement, are the alternative.
Each and every one of us can make a difference, and all of us must try. We are the ones who have the capacity and imagination to build trillion-cedi businesses using skill and creativity, as against politically-weighted government assistance. We are the generation of genuine entrepreneurs and not government entrepreneurs whose wealth depends on the party in power. Those of us who are not content with the political establishment as it is can reinvent Ghana as it should be. Out with the old and in with the new; some of us must endeavour to delve into the political arena. We're not going to achieve much by sitting on the fence and complaining about the Republic.
How does one fix a mind-set that believes that a certain way of doing things must be adhered to, even if our political history says the exact opposite? We know, deep in our hearts, that the time has come for us to try something new. If only we can summon the courage to build an alternative political culture, our society would be much better. And it all begins with willpower.
Yes We Can.