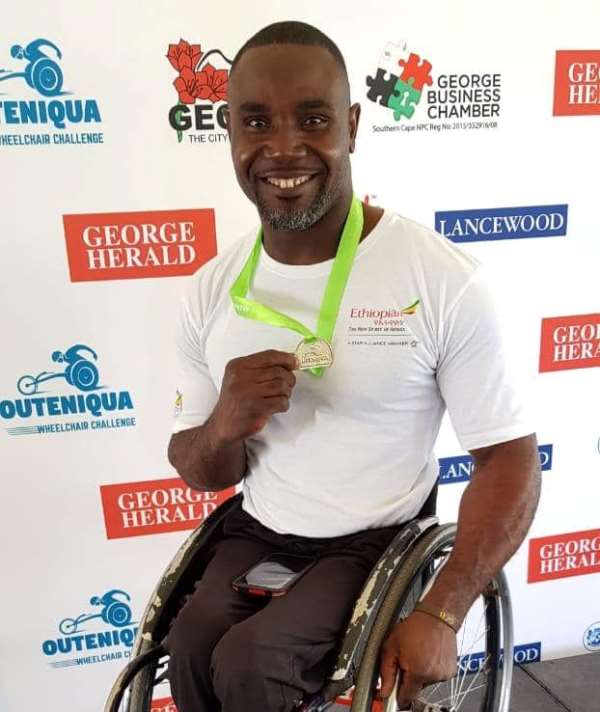 The captain of Ghana wheelchair basketball National Male Team (The Black Chariots) Botsyo Nkegbe has won Gold at the OCC marathon, in South Africa.
He thanked God for helping him to win another gold medal.
He has won 3 gold medals in three months, and the Ghana Olympic Committee (GOC) and National Paralympic Committee (NPC) are proud of him.