Watch How Alhaji Karim Grusah Described Regional FA Chairmen As 'Goro Boys'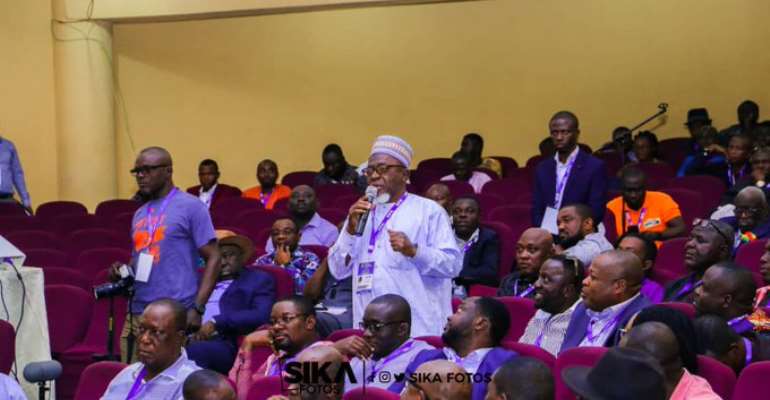 Bankroller of division one side, King Faisal, Alhaji Karim Grusah was the centre of attraction for a number of minutes at the GFA's Extraordinary Congress on Thursday at the College of Physicians and Surgeons Centre in Accra.
The controversial football administrator during his submission on the proposals for the new statutes described the Regional Football Association Chairmen as 'goro boys' which erupted the auditorium.
The comments by Alhaji Grusah did not go down well most of the Regional Football Association chairmen.
They screamed on to of their voices and called on Mr Grusah to withdraw his comments which he later did.
'Goro boys' is a pejorative term for unauthorised persons who facilitate processes, mainly through illegal means.
The ruckus stalled the Congress for several minutes as verbal arguments broke out at the venue.
While the Congress proceeded, the officials continued to express their agitation with Alhaji Grusah.
Video below...

Video source by Micheal Oti Adjei and TV3
Proposals made at the Congress include publishing the audited accounts of the Ghana Football Association in the dailies, limiting of the tenure of the GFA President to two terms of four years each and reducing the size of Congress to 120 delegates.
Samuel Ekow Amoasi Appiah
Sports Journalist