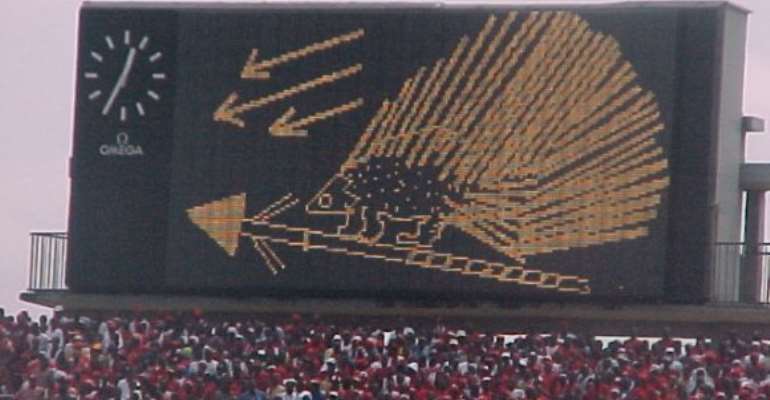 Kumasi Asante Kotoko cannot afford another ignominious exit from the MTN CAF Champions League.
So when they embark on yet another journey into Africa with a date against Cameroun's Royal Aigle de Dschamp in the first leg preliminary encounter away, they do so with one ambition – to see off their opponents and take a giant step towards reaching at least the group stage of the competition.
Kotoko are aware that only a good score line, which their coach interpretes as either a win or a draw, would put them in good stead to deliver the coup de grace in Obuasi in a fortnight and advance towards their first-ever group stage berth in the Champions League.
In spite of their pedigree, Kotoko have never reached the Champions League stage, and Coach Emmanuel Kwasi Afranie believes the current team has the wherewithal to break that jinx.
Before they left Kumasi for Accra en route to Cameroun, Coach Afranie intimatedat at a reception organised for the team by club Public Relations Manager, Jarvis Peprah, that Kotoko were poised to account for the Camerounians at their own backyard.
But in saying so the coach sounded somewhat cautious, insisting that they have to work extra hard since the Camerounians could be troublesome.
"I have had the opportunity to study tapes on Aigle, and they play the typical Camerounian hard game "Added to the fact that Aigle is new to Africa, they can be dangerous since they want to make a name for themselves", he said.
"I have consequently devised the strategy to overcome them", Afranie said.
Kotoko did not go for any massive recruitment this season, but they managed to romp back into their fold Charles Taylor who was finding it difficult to make the first team in his Tunisian club, Etoile Sahel.
Taylor, on his return, looked clumsy and rusty in his first outing for Kotoko but Afranie says the player is back to normal form and is expected to play a crucial role in the onslaught on the Camerounians.
Kotoko have benefited from some good pre-season training, having participated in a competition in Tanzania where the team excelled, and have also been in camp for a reasonable period.
It will be interesting to see how they translate this into the African game where the challenges are enormous. The absence of skipper Ahmed Issa, who has landed a foreign contract, may not be felt much as new recruits Illiasu Shilla looks poised to fill his place.
Shilla has the African experience, having played for King Faisal in the Confederations Cup on two consecutive seasons before joining Kotoko.
He will be teaming up with the likes of Godfred Yeboah, Michael Asante and Aziz Ansah to put the brakes on the Aigle attack.
Upfront much will be expected from Nana Arhin Duah and George Yamoah to bang in the goals.