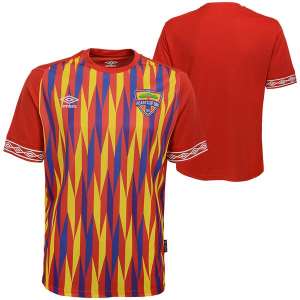 The Public Relations Officer of Hearts of Oak, Kwame Opare Addo has revealed the supporters of the club have purchased over 3000 replica jerseys.
Umbro, one of the world-leading kits manufacturers signed a deal to kit the Ghana Premier League side last year November.
The club have officially unveiled the jerseys ahead of the new Ghana Premier League season.
However, according to Opare Addo, out of the 6,200 replica jerseys sent, over 3000 jerseys have been purchased by the supporters of the club.
"We have sold over 3,000 Umbro Replica jerseys, and we are doing our possible best to sell all the 6,200 replica Jerseys as supplied," Opare told Asempa FM.
Opare Addo further stressed the club is intensifying its sales strategy by opening more sales centres.