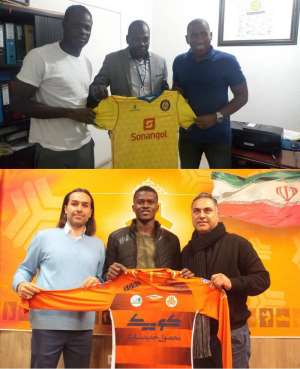 As legendary French Philosopher, Albert Camus said, "the evil that is in the world almost always comes of ignorance, and good intentions may do as much harm as malevolence if they lack understanding". The good transfer deal coming from Thailand (Not to disrespect Thailand) will give you a couple of bucks but has sterling repercussion that we can't overlook. Player exodus in its entirety is not evil but where would your flight land? Suvarnabhumi Airport in Southeast Asia, whose favourite isn't football? or Leonardo Da Vinci Airport where football is the air they breathe. The latter hasn't been the place for Ghanaian young footballers in recent times and the repercussion is pretty much conspicuous. In our quest to find the causative agents of the sudden decline of our football, in episodes, I share my opinion.
Player exodus has been a beautiful evil of the progress of Ghana football, unlike the Brazilians who perfectly groom talents, make sure they attract huge attention from bigger markets, predominantly Europe and sell them for huge sum of money. We equally have the talents but our strategies are not the same. A Brazilian player will wait till he gets his dream offer, meanwhile, a very good Ghanaian talent is just fine once he boards a Boeing and leaves the shores of Ghana. He just wants to leave, the destination isn't a factor, once he will get a couple of bucks more than what he's earning here in Ghana, he is fine.
Do you remember talented Samuel Sarfo? A proper defender who many regarded as one of the best Ghanaian local defenders in the last couple of years. His command as a leader of his side, Liberty Professionals drew the attention of all local football enthusiasts. His passing skill, his ability in aerial tussles, his goal scoring prowess (six goals in 2016/17 league) and many other qualities clearly promised a better future. It was no fluke that he earned a call up to the senior national team. Few weeks after winning the WAFU tournament with Ghana Black Stars B and rising to the top, there came a transfer news.
"Liberty Professionals captain, Samuel Sarfo completes an 18-month deal with Iranian giants Saipa FC'' Iran? Yes Iran (No disrespect to Iran), but that is our best defender, you must really be happy to sign such a talent. A transfer fee that only the gods can reveal. Sarfo had a short stint with Saipa FC and then moved to Al-Khaleej in Saudi Arabia.
Sarfo's compatriot, Inusah Musa who many believed was a better option for coach Kwesi Appiah's defensive set up, was also in the transfer news later in the year 2018. Inusah Musa at the Accra Sports Stadium gave football fans so much joy, his passion and leadership were impeccable. As a Kotoko fan, he always sent chills down my spine. After futile contract negotiations with Hearts of Oak, another excellent player had to leave, but to where? Musah's flight landed at Luanda Quatro de Fevereiro International Airport in Angola, where the giant defender signed for Petro Atletico. Then comes a million-dollar question, why will a historic African football nation lose its best players in such a manner? And for how much?
The list for such transfers in recent time could take us forever, 2017/2018 SWAG player of the year, Thomas Abbey plies his trade in Malaysia with PKNP FC, Winful Cobbinah at Tirana FC in Albania and recently fast rising star, Abdul Fatawu Safiu joined Swedish lower tier side, Trelleborg FF. Fatawu just wanted to leave the shores of Ghana as confirmed by Kennedy Boakye Ansah, spokesperson for Asante Kotoko.
"Fatawu didn't want to return to play for Asante Kotoko, we had no choice than to loan him out, he wasn't ready to return. We told him that playing in the CAF Champions league will attract him better offers but he didn't buy any of that". Kennedy told the press.
These transfer deals are obviously not the best for the growth of our young talents, (not to disrespect any of these countries or clubs mentioned above) but it is an incontrovertible fact that players who move to bigger clubs will have the competitive edge. If these top players are able to get top deals in better markets the other colleagues and relatively younger ones will work hard and remain hopeful. It is undebatable that Ghana local football was colourful in the late 90's and early 2000's where we had our teams playing in CAF champions league and Confederation cup finals. Our players were not just desperate to move, which had consequential effects on the performance of our national teams. Very talented players were struggling to make the cut. We had players at the highest level of world football who were motivating the others. Michael Essien to Bastia then to Lyon before joining Chelsea, Sulley Muntari to Udinese then to Portsmouth in the Premier League, Stephen Appiah at Juventus, Samuel Osei Kuffuor at Bayern Munich, Derek Boateng, John Paintsil, John Mensah, Asamoah Gyan and Richard Kingston moved to the English Premier League, these and many other interesting transfer deals defined the growth of Ghanaian football.
Today, the narrative has changed, Samuel Owusu 'Messi' who many believed will join a top European side and later become a key player for the Black Stars has recently signed for Saudi Arabian side, Al-Fayha FC. Would he still be a Black Star material? Maybe he will prove many of us wrong, but honestly, you can't eat your cake and have it. This is unfortunately the situation now, the last couple of transfer seasons have not been favourable to Ghana, our players move to lower tier teams, Eastern, Northern part of Africa and South-east Asia. Analysing player by player in the recent Black Stars call up, clearly, our lads are not playing top level football. The consequential effect is obvious, the decline of local football and the performance of our national teams.
This is a difficult situation but our football governing body, clubs and all other stakeholders must have strategies that wouldn't only benefit them in a short term but also the future careers of these young talented footballers. If we could remember, July 10, 2013, in Ataturk Stadium, The Black Satellites played against France in the semi finals of the FIFA U-20 where Ghana lined up Baba Rahman, Frank Acheampong, Clifford Aboagye, Kennedy Ashia, Ebenezer Assifuah, Michael Anaba, Moses Odje and others against the French; Alphonse Areola, Lucas Digne, Samuel Umtiti, Kurt Zouma, Geoffrey Kondogbia, Paul Pogba, Florian Thauvin and others. Undoubtedly, one set of players are living the dream, playing for some top clubs and their names are familiar to the world.
This is evident that our strategies for player development as a country have left a great deal to be desired. The earlier we did something, the better.
Edward Gyasi
([email protected])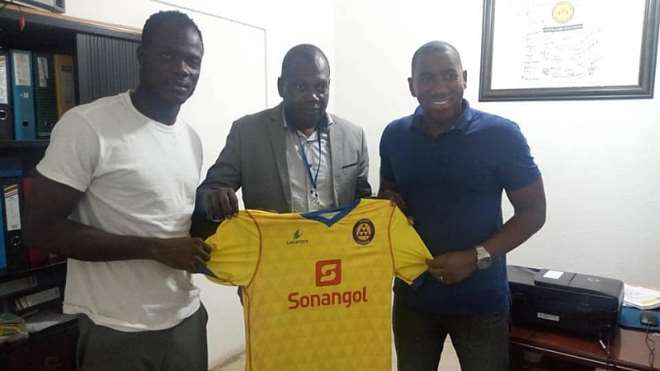 Inusah Musah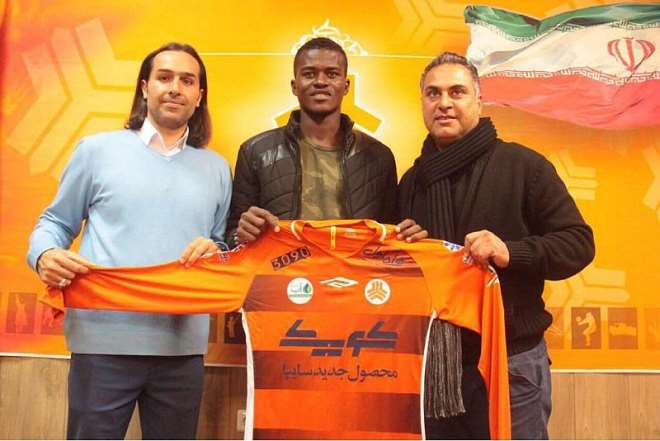 Samuel Sarfo