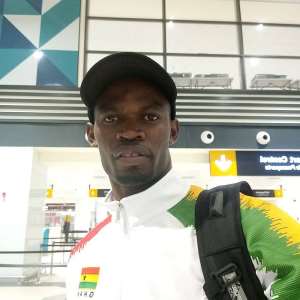 Gabriel Obu of Zylofon Media is the Media / Press Officer for Team Ghana at the 12th African Games in Morocco.
The young versatile sports reporter was appointed by the Ghana Olympic Committee (GOC) to bring up to date news on Team Ghana and the African Games.
Also known as 'Gabby', he worked briefly at Global Media Alliance managers of Happy FM and ETV before joining Zylofon.
He is one of the few journalists who have time for other sports other than football.
He is also fast and firm on social media and brings to sports lovers and fans news, interview and information on Twitter, Facebook, Instagram and WhatsApp.