Judo champion announce retirement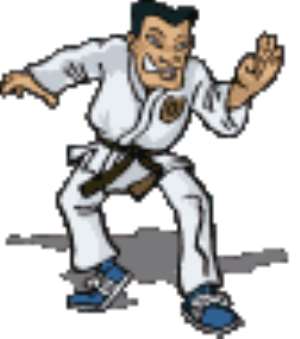 Accra, Feb 13, GNA - The undisputed king of Ghana judo, Dalad Muniru Fuseini has announced his pre-mature retirement from participating in local tournaments following the inability of the Sports Council to assist him secure a recommendation letter to travel abroad to participate in a world championship.
Briefing the GNA Sports, Fuseini, who has not had any close competitor in the Ghana judo heavyweight category, recalled that last year he managed to secure a sponsorship of 22,000 dollars from a veteran (Judo ka) judo practitioner and business tycoon. He said when he contacted the Sports Council for support he was refused a recommendation letter.
"My sponsor had faith that I would return after the competition and added six more players to the list".
Fuseini said he reminded the Sports Council that he had since 1996 won the best judoka title and felt the time had come for him to take Ghana to the world cup, but their request was turned me down just because there was no official accompanying them.
He said, "this type of attitude is what is killing lesser known sports in the country and I don't know when my continuous participation in judo would be recognised.
"The attitude of the officials is making the sport boring and even if I don't train harder before a tournament, all and sundry know that I will come up tops and so they need to offer the necessary support".