AG Orders Transfer of Case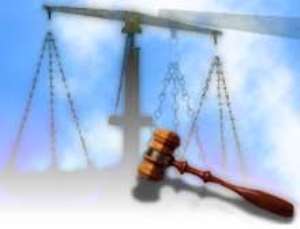 The Attorney General's Department has ordered the transfer of the case involving the seven-year-old girl who had her sex organ ruptured, allegedly by her 62-year-old grandfather, Ampem Adjei. The trial now takes place in Accra instead of Kumasi,to ensure speedy adjudication.
The Attorney-General and Minister of Justice, Mr J. Ayikoi Otoo, told the Daily Graphic yesterday that his outfit had earlier directed that the docket on the case be sent to Accra for study and advice.
He said the prosecution in the case was therefore asked to file a nolle prosequi when the case was called on January 30, 2006 to enable the prosecution to discontinue with the case in Kumasi.
He said the investigators of the case were, however, asked to immediately re-arrest the accused to enable the police to send him to Accra for trial.
Mr Otoo said the accused person was transferred to police custody in Accra last Friday, February 3, 2006.
He said the State Attorney in the Prosecution Unit would take over the case for prosecution to begin in Accra this week.
Mr Otoo said the decision to transfer the case was informed by the fact that all the prosecution witnesses and other key players in the case were in Accra and it was felt that it would be more effective to try the case in Accra, particularly after a non-governmental organisation (NGO) had made that request on behalf of the victim and her family.
The girl was reportedly raped three times by her grandfather early last year, leaving her in a state where she could not pass stool and urine through her respective organs.
According to a medical report from the Korle-Bu Teaching Hospital, where the victim was admitted in September last year, the child was presented to the Paediatric Surgery Unit of the hospital on September 27, 2005 with a history of bleeding for two months from the vagina.
It said the guardian noticed bloodstained underwear and sent her to a private clinic where she was said to have confessed to the doctor that she had been sexually abused.
The report said upon further questioning, the victim admitted to having been defiled three times by her paternal grandfather after he asked her to sleep with him.