Gyan Will Eventually Get His Turn In The Starting Lineup – Kwesi Appiah Reveals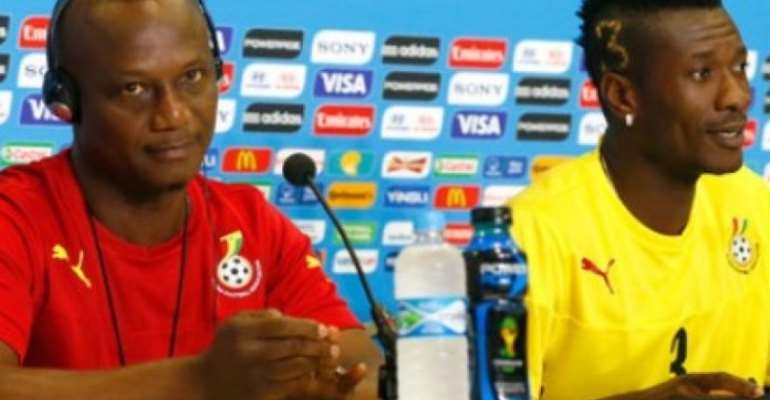 Head Coach for the Black Stars of Ghana, James Kwesi Appiah has revealed that general captain Asamoah Gyan will eventually get his turn to lead his starting lineup at the 2019 Africa Cup of Nations (AFCON) tournament.
The veteran attacker who is Ghana's all-time leading goal scorer is yet to start a match for the side even though he has had the opportunity to play some minutes for the team as a substitute.
Whiles many keep calling on Coach Kwesi Appiah to start him in games, the gaffer has assured that the player is part of his plans and will soon be given the chance to play a starting role depending on his showings at the training ground.
Speaking in a post-match interview after Ghana beat Guinea Bissau yesterday, Kwesi Appiah shared, "Asamoah Gyan will eventually get his turn and more playing time. If you are not at our training you can conclude he is not being used but those who have been to our training can testify".
He added, "The good thing is that his goal-scoring abilities are very good so when bringing him on, you ask yourself if he's to defend or to score for us".
"You sometimes need someone who can run up and down so there's a lot of factors you consider as a coach before taking decisions".
Having progressed into the round of 16 of the continental showdown, Ghana is set to face Tunisia on Monday, July 8, 2019, at the Ismailia Stadium.
Eric Nana Yaw Kwafo
Journalist