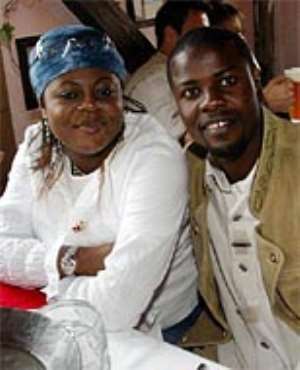 Port Said, Egypt --The ongoing African Nations Cup has continued to throw up lots of revelations about other peoples love for Nigeria, reputed to be the most populous black nation in the world.
While the likes of Nwankwo Kanu, Austine Jay Jay Okocha and John Utaka seem to be ready made names on the lips of the people in Port Said, the latest revelation however came from Ghanaian star, A.S Roma striker Osei Samuel Kuffour, who declared to the consternation of Daily Independent reporter in Port Said that he is a Nigerian.
Probed further, the high profiled footballer who is often described as the engine room of the newly rejuvenated, Black Stars said he is from Shagamu, in Lagos State.
Told Shagamu is in Ogun State, few minutes drive from Lagos, Kuffour simply shrugged it off saying emphatically that my father, not my grand parents, is from Nigeria.
Though he refused to speak further on the issue, he was however quick to add that, "my two brothers are living there right now. Nigerian footballers are my friends, you can ask Kanu or Okocha where I am from; they know I am from Shagamu".
Though this assertion may cause some rumpus in the stars camp and probably back home in Ghana, the way he sounded gives the impression that he is happy to be a Nigerian.
Meanwhile, the stars camp in Port Said is alive again after the defeat it handed to the highly favoured, Lions of Senegal in the Group D qualifier on Friday. The Black Stars who since their narrow loss to Nigeria kept a low profile, have suddenly become prominent with shoulder raised high.
After they overcame the Lions of Senegal on Friday, the players and a cluster of supporters danced round the stadium shouting on top of voices.
However, it is the outcome of their last match against the whipping team of the group, Zimbabwe and the result of Nigeria's clash with Senegal that will determine whether they will continue in their quest for honours.