Kuffour doubtful for Senega game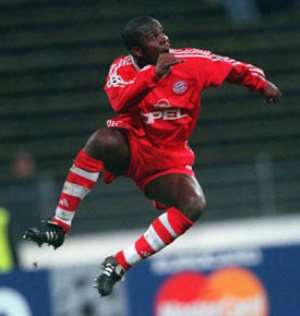 In a latest twist to the Sammy Kufuor's injury saga, it has now emerged that the AS Roma defender might not be able to feature for the Stars against Senegal in tomorrow's crucial Group D encounter at the Port Said stadium. Team Doctor of the Stars, Martin Engmann had indicated earlier on that the defender might start against the Teranga Lions but events during the Team's training today has painted a different picture altogether.
The player was seen limping several times during the whole exercise and finally limped off! in disappiontment at having problems with his thigh.
Team Officials told myghanafootball.com that the defender has indicated his willingness to play in tomorrow's game despite the injury.
Dr. Engmann has stressed that it will be clinically unsafe for the player to feature, a situation that has been received with a bit of disappointment from the former Bayern Munich defender.
Meanwhile, Head Coach of the Black Stars, Ratomir Dujkovic says he is going to adopt a four-four-two formation against Senegal tomorrow. Dujkovic, who was criticised for adopting an all-defensive style of play against Nigeria in the Stars's first game, sta! ted that the all-attacking nature of the Senegalese mandates him to adopt the four-four-two formation. He revealed that he will start the game with an Amoah/Joetex combination up front
He emphasised that he can only urge the boys to go all out for victory in tomorrow's game.
The Black Stars have played Senegalese on more than fourteen occasions with the last game being a friendly in Brentford, London which ended goalless.