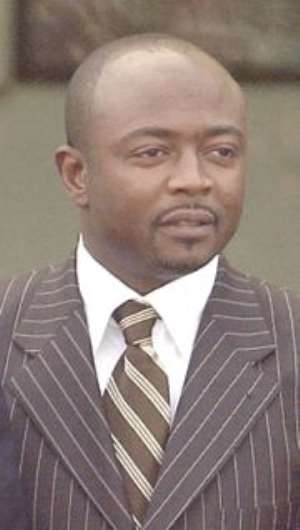 Ghana's football legend, Abedi Pele Ayew was a sad man at the end of the Group D opening game between his country and Nigeria as the Super Eagles nicked a lone goal victory in the Nations Cup opener of the group.
Pele, who watched the game from the studios of Supersport blamed his team's defeat on lack of concentraion on the part of Ghanaian defenders, who lost their minds when it mattered most.
"The Black Stars lost concentration when it mattered most. I didn't expect that the players will not be at alert when that infringment was committed. No defender should back the ball at such crucial time and before they knew it, Taye Taiwo struck a good shot that went straight into the net. You cannot take anything away from the young Nigerian that score that goal," he said.
Aside the lack of concentration that cost his team the goal, the three time former African footballer of the year award winner said it was bad of his team to have faced Nigeria with the kind of respect that they approached the game.
"You don't go into a game looking at your opponent with the kind of respect the Black Stars approached the game. Nigeria no doubt have got a good team but when you confront them, there must be that desire to go all out and get the job done. Ghana had a good opportunity to go ahead but it took the good reflex of Nigeria goalkeeper to save it.
"I had expected that Kingston would have taken a one time shot with a chance like that but that did not happen. The Black Stars played a good game no doubt, but they lacked the kind of bite that a team should have. The hunger for goals was just not in the players as I had expected, and I said this some months back. I do hope that they get better in the next games," he said.