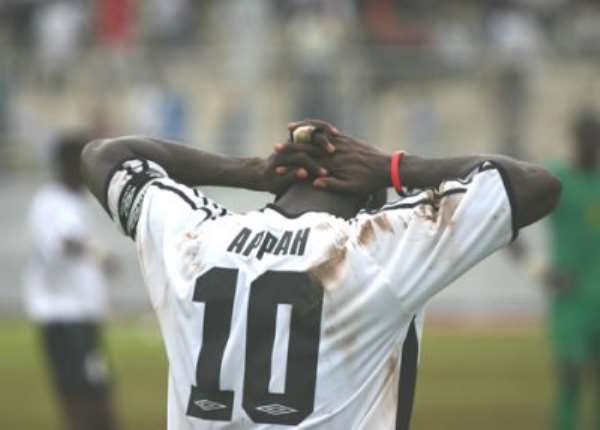 Ghana have released their captain Stephen Appiah to play for his Turkish club Fenerbache in a league match on Friday.
Appiah will play against Genclerbirligi just three days before the Black Stars start their African Cup of Nations campaign in Egypt against Nigeria.
Fenerbache are without three of their midfielders ruled out of the crucial encounter against Genclerbirligi.
"In whatever I do in my football career, my country will forever come first that is why I have camped with the national for the entire three weeks before the tournament," Appiah told BBC Sport.
"But it is an extremely difficult situation for both sides as three key players of our national team are out because of injury.
"They have contacted coach Ratomir Dujkovic who understood Fenerbache's difficulty and he has agreed to release me for the crucial match.
The 25-year-old said his trip will not affect his performance in their opening against the Super Eagles.
"Since I will only be going for one match and the journey is only an hour and thirty minutes by the special jet Fenerbache have provided I will not be tired for the Nigeria game.
"Sometimes in Europe we play after every two days so this is not new to me.
Appiah joined Fenerbache from the Italian giants in August and says this is the time for him to repay the confidence they have shown in him.
"They showed me love when Juventus put me up for sale and I think in their time of need it is morally right for me to pay them back."
Ghana have been drawn in Group D where they will also play Senegal and Zimbabwe.