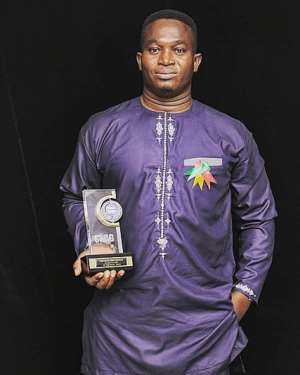 "I want to thank God first for bringing Ghana Rugby and myself this far, to my senior brother James Odia Wilson for introducing me to rugby, my later parent who never discourage me for choosing rugby but rather pushed me to go for my dreams and do something for the nation. To the president of Ghana Rugby, Mr Herbert Mensah for his continues supports and push to see most players reach higher with their career. Mr Rian in South Africa for his endless support to Ghana Rugby,to the Board Members of Ghana Rugby working hard to develop rugby, also to all the regional Associations making sure more players are developed and shaped around the country, all coaches who shaped me and my mates in this journey, to the Whole Grupa Family I couldn't make this alone it take more than 1 player to finish a rugby match to my followers on all social media Handles.
And special one to all the sponsors who supported rugby this far and still supporting, we want this marriage between you and Ghana rugby to last forever so more players will be developed.
To the SWAG Awards team for making this possible to all dedicated sportsmen and women, to all the media men who help in this journey and sponsors on the SWAG AWARDS event, this couldn't be possible without your Support.
I dedicate this Awards to My late parents (May they rest in perfect peace), Grupa and all my teammates and followers ... "We made it together and we can do more if we don't give up together "
Let keep the spirit high. God bless each and every one.