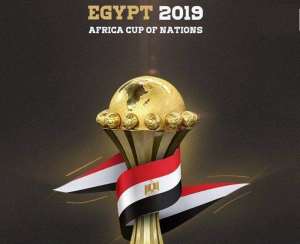 Football loving fans in Egypt has reacted negatively to the high ticket prices set by the Confederation of Africa Football (CAF) ahead of the 2019 Africa Cup of Nations (AFCON) tournament.
With Egypt set to host the prestigious tournament next June, fans were anticipating to rally behind the Pharaohs when they step onto the pitch. That joy and enthusiasm has been cut short by CAF following the announcement of ticket prices for the tournament.
Prices of tickets range from 100 Egyptian pounds (about $6, just over five euros), which is the cheapest admission and graduate up to 500 Egyptian pounds for games not involving Egypt, the host nation.
Games involving Egypt will be priced higher - at 200 Egyptian pounds for the cheapest ticket, and 600 Egyptian pounds for the most expensive.
Since the unveiling of the ticket prices on Monday, football fans in Egypt have been expressing their displeasure on social media to propel organizers to do something about it.
Former Tottenham Hotspur and Egyptian international footballer Ahmed Hossam Mido said on Twitter on Monday, "I'm shocked at prices for general admission tickets at the Africa Nations Cup...Has soccer suddenly become a game for the rich?"
"Football was and always will be a game for the poor", he added.
Liverpool and Egyptian star Mohamed Salah posted on Twitter, "Don't sit at the front or else you'll have to pray for the national team".
Hany Abou Rida, chairman of the local organizing committee and also head of the Egyptian Football Association, said on Tuesday a pricing review would be "aimed primarily at general admission ticket prices for the national team games".
Meanwhile, the African Cup of Nations organizing committee pledged on Tuesday to review ticket costing after the backlash from Egyptian football fans and superstar player Mohamed Salah over high prices.
The North African country will host the AFCON for the fifth time from June 21st to July 19th. For the first time in the tournament's history, 24 teams will be competing for the ultimate glory.