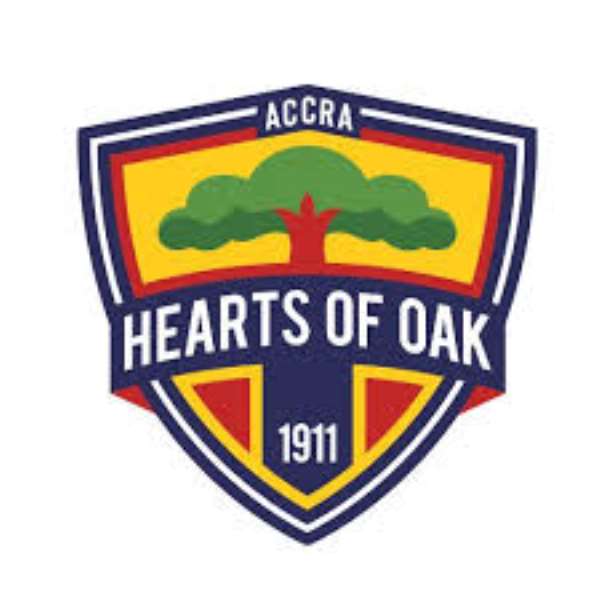 Accra Hearts of Oak have released a statement to set the record straight in a controversial transfer deal involving Karela FC's Dominic Eshun.
The defender signed a deal with the Phobians in November 2018 while under contract with Karela FC.
Karela FC reported Hearts of Oak to the Player Status Committee of the Ghana football Association which ruled in favor of Karela on Thursday.
Eshun, who has been home all this while due to the tussle, has been ordered by the Player Status Committee to re-join Karela and see out his contract which ends on 30th November, 2019.
Hearts on Friday released a statement signed by Communications Manager, Kwame Opare Addo on the transfer deal to set the facts right.
"The Management of Accra Hearts of Oak Sporting Club Limited wishes to set the facts straight on a matter making rounds on social media and on other platforms. A young man contested the legality of a contract with his club at the Player Status Committee which heard and has ruled on the matter. Accra Hearts of Oak do not necessarily comment on issues that go to the Player Status Committee and this is no exception," the statement reads.
"We again want to put on record that based on the documentation and representations to us (Hearts) by the player and his management, we are 100 percent confident that we acted within the spirit of fair play.
"The case involved a Karela player and the club at the Player Status Committee and not Hearts of Oak. Accra Hearts of Oak was not party to the case as has been circulated and reported by the media.
"The club, therefore, wishes to bring to the notice of all to get this fact right and not drag Accra Hearts of Oak in an issue the Player Status Committee has ruled on and has nothing to do with us.
"We are very much focused on the ongoing NC Special Competition and urge all Phobians to continue to let their support count for the team."