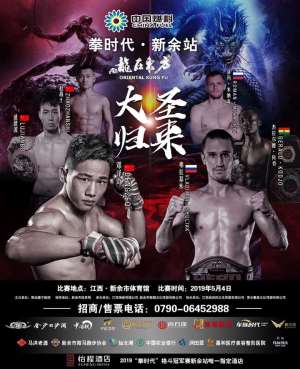 UAE based Ghanaian kickboxer, Gerald Kodjo Dah has arrived in China where he faces Zhou Xhianning of China in the 70kg category in his next fight on May 4 in Jiangxi Province, China.
Dah who hails from the Volta region of Ghana, but based in UAE said he has really prepared for the fight and wants to win to be recognized well as a hero in his country.
He noted that because there are no promotions and big fights in Ghana, he has to move outside to fight in the UAE and Asian countries.
He commended the Ghana Kickboxing Association for giving him the inspiration and motivated to keep on fighting.
He said the president and a few officials have supported him and wants to impress by winning all his fights.
"My target is a big award, and I want the Sports Writer Association (SWAG) to know what some of us are doing outside to fly the flag of Ghana high" he said.
Gerald Dah is one of the dedicated kickboxers Ghana has produced, and he is still fighting while some of his colleagues are either in coaching, administration and management.