Top stars face World Cup axe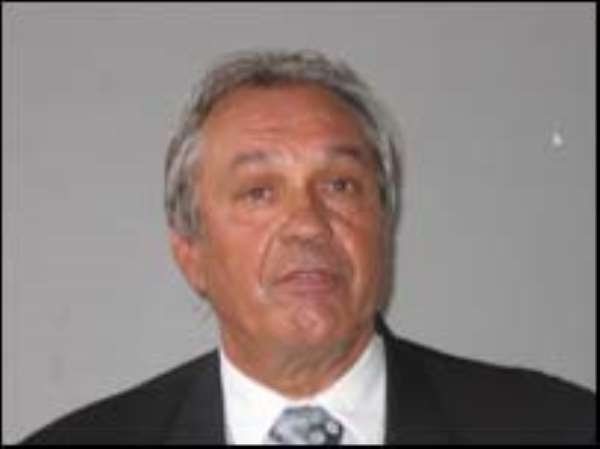 Top players of the Black Stars risk missing out on the World Cup in June if they fail to report in time to the team's Nations Cup training camp in Tunisia, Coach Ratomir Dujkovic has warned.
"You see, during the qualification matches, all the players came on time, now some refused to come.
"This is the problem at the moment. We would see how to manage it but I have only two solutions. Accept reasons for them not to come for the Cup of Nations or not to call them for the World Cup, we would see," said a clearly upset Dujkovic.
"This moment, I'm very disappointed with the news that some of the players are not coming. Nobody, no player has called me, only (Dan) Edusei asked to stay a few days more. I would give him the chance to stay.
"Some players did come, they didn't call me and we would take our position on what to do in the coming days. Lets meet 5 or 6 January, who would be in camp, OK, who would not be.
"They must think about it if they would be in the list for the World Cup," the coach warned.
The Serbian coach is in Tunisia with mostly players from the local league as several of the country's key stars have stayed away for one reason or the other.
The coach has already turned down a request from English club, Chelsea for star midfielder, Michael Essien to shuttle between England and Egypt during the Nations Cup.
AS Roma defender, Samuel Osei Kuffour, is expected to join the team on January 3 after getting permission to attend to some family matters.
The Stars, who pulled out of a test game against Egypt, are now likely to play a friendly against Togo before another friendly against Tunisia on January 15.