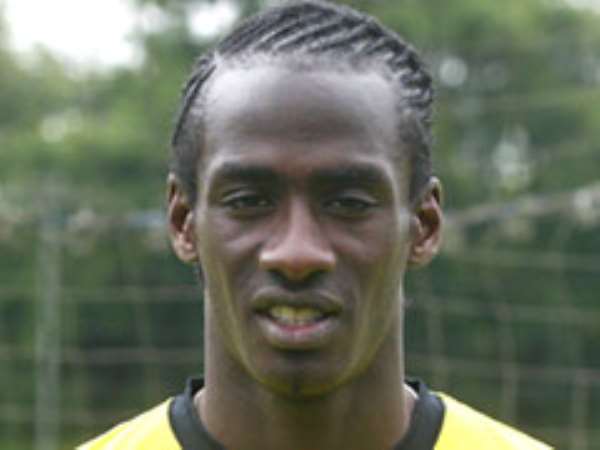 German-born Ghanaian international Otto Addo is relishing a comeback to the Ghana national football team.
With qualification for the World Cup finals now certain and with preparations far advanced, the Ministry of Education and Sports has stated that every player will be given a chance to justify his inclusion ahead of the World Cup finals. Otto Addo, who shot into prominence for Ghana during the African Cup of Nations in 2000, which was co-hosted by Ghana and Nigeria, has been out of the national team for sometime now due to a recurring knee injury that has plagued the player for so long.
The former Borussia Dortmund player, who now plies his trade for German side FC Mainz, has miraculously recovered fully from the strings of injuries and is now playing regularly for his club side.
Speaking exclusively to CITI FM, the midfielder, who has been compared to Abedi Ayew Pele, said he will be extremely elated if he is given a call-up to the Black Stars, insisting that the choice to play for Ghana is not in his hands and therefore he can just hope to be named in the team ahead of the World Cup finals.
'I thank the fans for keeping faith with me, I can, as of now, only hope that the technical bench will issue me with a call-up ahead of the World Cup', he added.
He also debunked the notion that he decided never to play for Ghana again after he got injured playing for the nation in 2003.
Rumors were rife that the player felt bitter after he got injured playing for Ghana and has said that he will never play for his motherland again but he stressed that all those claims are false.
Born and raised in Hamburg, he learnt his trade with a local non-league team, Hummelsbuttel, from the age of eight until third division side VfL Hamburg invited him for a trial at 17. He is fondly remembered for the goal he scored against Togo in the Nations Cup in 2000, where he rounded off the goalkeeper and he had an empty net to beat.