Kevin Boateng -Ghana or Germany?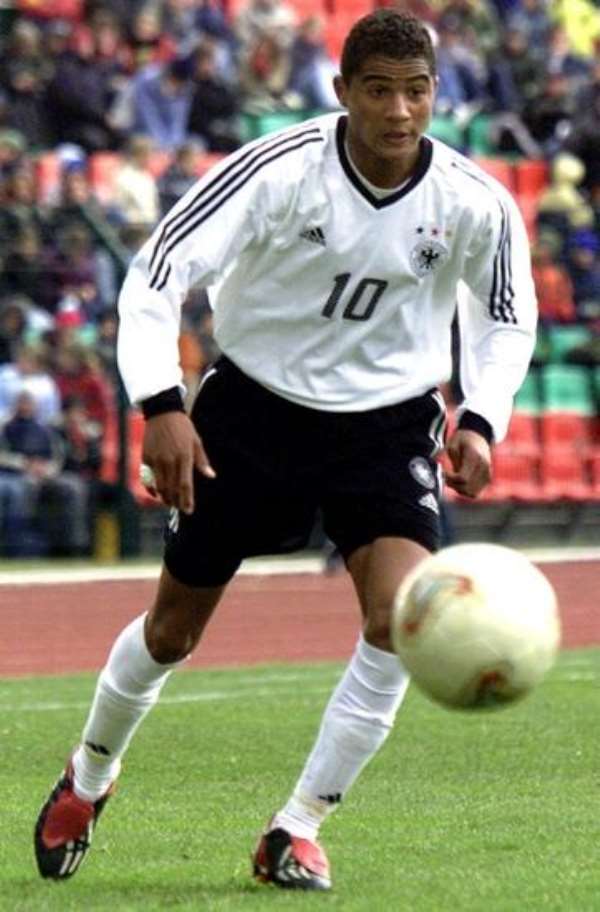 Ghana will give guarantee for World Cup participation Berlin - A young footballer on the way to stardom. Hertha's super talent Kevin-Prince Boateng (18 ) is already a regular starter at Hertha. Now the midfielder is chased by TWO National teams.
Kevin doesn't know: Germany or Ghana, who should I play for? Boateng (father Ghanaian, mother German) can currently play for both countries.
Advantage Ghana: Boateng can go with them to the World Cup.
Boateng to the Berliner Zeitung on Monday: "Yes, last week the Ghanaian FA called me and asked whether I will be ready to play for the country of my father. The WC would be a dream for me, this is going to be a very difficult decision." This would be a blow for Germany's football future. The midfield pearl played for all German junior national teams up to the Under 20 team.
Boateng would have WC guarantee with Ghana, the Klinsmann squad looks tight in midfield. Boateng: "Many advise me to go for Ghana rather than to forget the WC"
Kevin in the WC trap! Kevin did not bury his biggest dream:"I would prefer to play with Germany at the World Cup I see a little chance. Klinsman likes calling up young players."
He will have the possibility to replace Brazilian playmaker Mercelinho in today's game versus FC Nuremberg. Boateng: "I can show my strengths in this position".
But who will get him: Germany or Ghana?