Agogo Bidding For Ghana Spot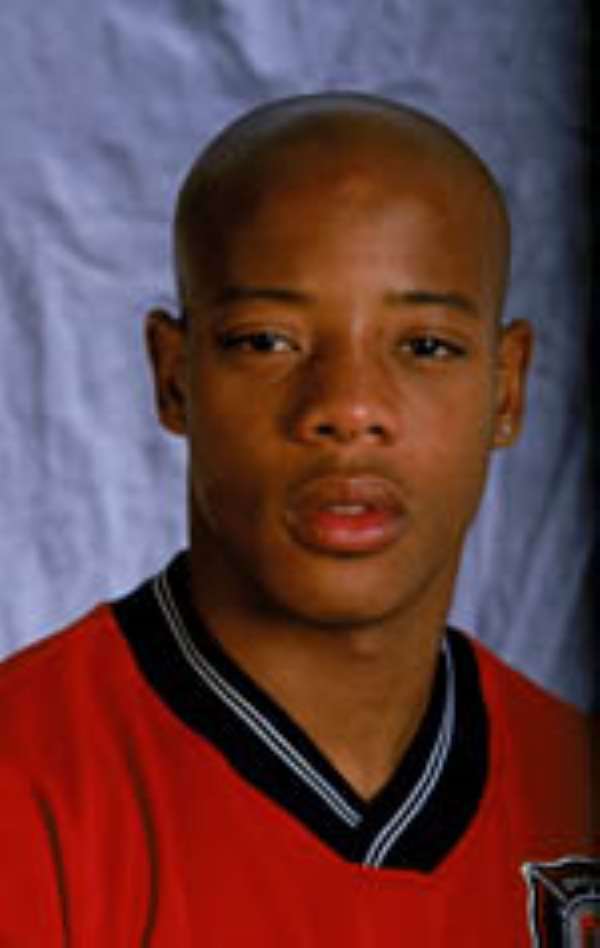 Junior Agogo hopes the continued blossoming of his strike partnership with Richard Walker could yet see him realise his World Cup dream. The Rovers striker still harbours ambitions to represent his native Ghana in Germany 2006, and with ten league and cup goals to his name already this season, he believes there is still an outside chance of a late call-up.
Agogo was born in Accra, the Ghanaian capital, on August 1, 1979, and as a result is eligible to play for the west African state.
But with the tournament fast approaching, and many countries already finalising their squads, Agogo admits the best hope he realistically has is of making a late dash to become a "bench warmer".
"I've been telling Paul Trollope to get on the phone to them," he said.
"I haven't heard anything from them yet, but I would be more than happy to be a bench warming at the World Cup, it's something every player dreams of being a part of.
"Like I've said before, I was approached a few times to play for Ghana when I was younger, but the circumstances weren't right at the time. Now, though, I'd love the chance, but all I can do is keep doing what I'm doing and you never know."
With Rovers boasting two strikers in the squad with a current goal tally of ten, Agogo believes his side can pull off a surprise and defeat Coca-Cola League 1 side Port Vale away in the second round of the FA Cup this evening (7.45pm).
"We're neck and neck again, and it always seems that when I score he (Walker) doesn't, and when I don't, he does," he said.
"It would be nice if we could both score a couple of goals in the same game one day, and let's hope that happens on Friday.
"It would be good to get a win at Port Vale and make it back- to-back results."