The world's football governing body, FIFA said it 'has been extremely disturbed and saddened by the gruesome murder of a local investigative journalist based in Ghana – Mr Ahmed Hussein-Suale.
FIFA, in a statement condemns the killing of undercover investigator, Ahmed Hussein- Suale .
Ahmed was shot and killed on Thursday while he was rushing to the hospital to visit his ailing child.
He was shot thrice – twice in the chest and once in the neck – by assailants riding a motorbike in the Accra suburb, Madina.
Ahmed played a key role in the investigative piece Number 12 which led to FIFA handing a lifetime ban to former Ghana Football Association President Kwesi Nyantakyi.
He has since been buried.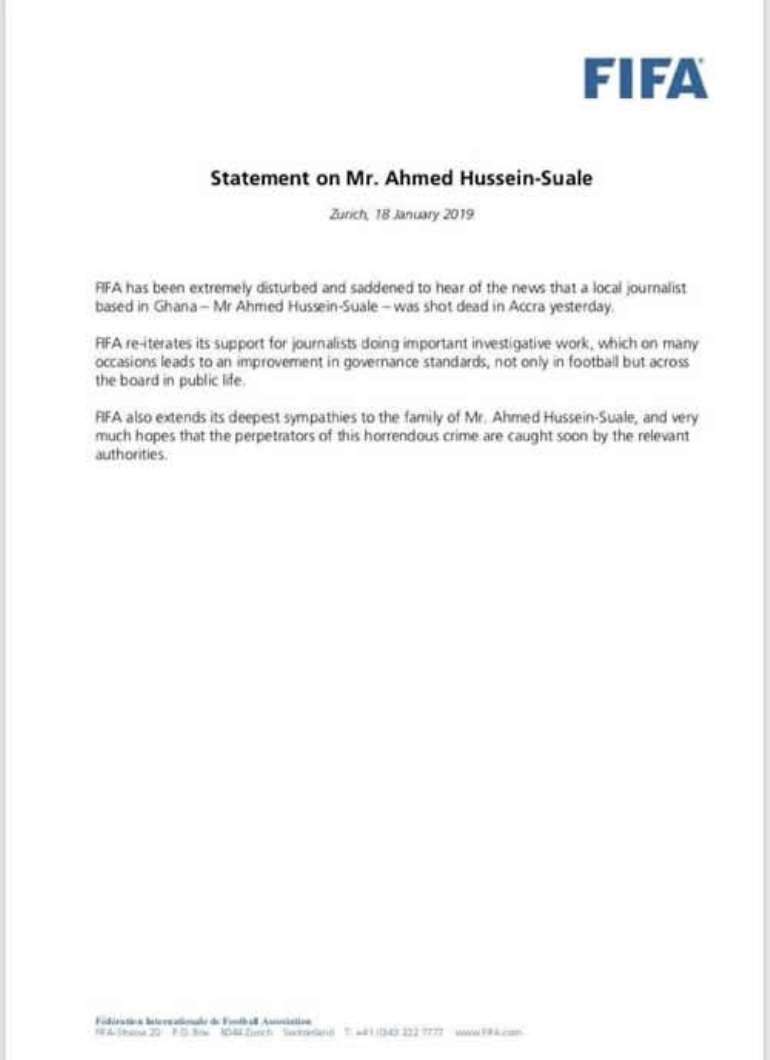 "FIFA reiterates its support for journalists doing important investigative work, which on many occasions leads to an improvement in government standards, not only in football but across the board in public life," the statement added.
---Myjoyonline