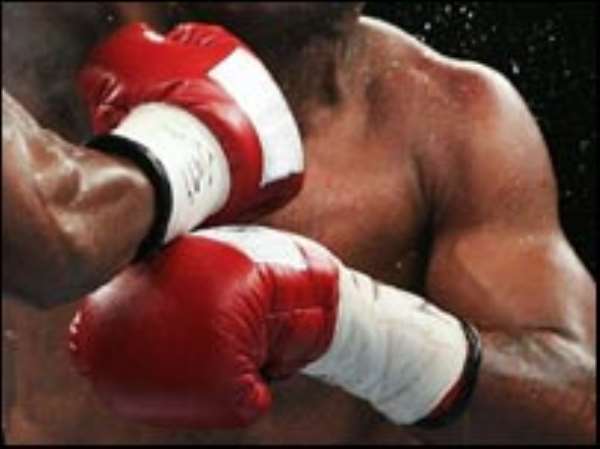 THE GHANA Amateur Boxing Association (GABA), in collaboration with the National Sports Council, as well as the Education and Sports Ministry, would organise a 3-day Northern Sector Amateur Boxing Championship, from November 27 to 30, at the Baba Yara Sports Stadium, in Kumasi.
The aim of the exercise is to unearth talents from the region, to beef up the national amateur boxing team.
Competing regions are Nothern, Upper East and West Regions, Brong-Ahafo, and Ashanti, as well.
A statement signed and issued by GABA's general secretary, Mr. R.O. Lamptey, and copied to Guide Sports, urged all Regional Sports Development Officers concerned, to sponsor their potential amateur boxers, for the championship. The statement noted, a course would be organised for coaches, boxing referees, and judges, during the period of the championship.
Furthermore, there would be weighing and medical examination at 8am, from November 28 to 30, at the same venue.