Michael Essien Expects Chelsea To Keep Eden Hazard Despite Madrid Interest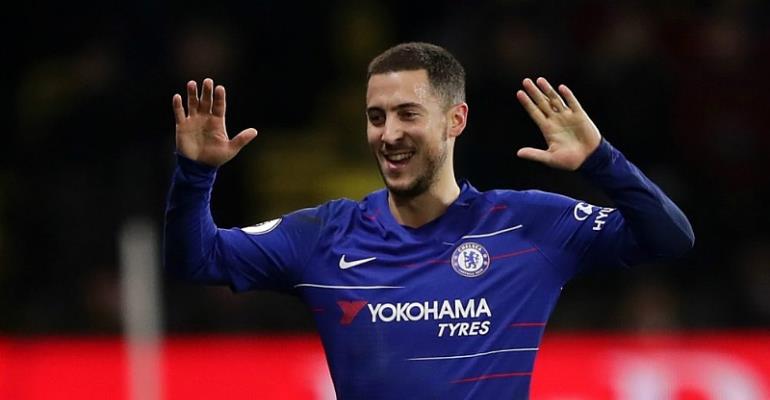 Chelsea and Ghana legend, Michael Essien has called on his former side to keep their star man Eden Hazard despite huge interest from Real Madrid.
The former Lille man has been on the Spanish giants after joining Chelsea in 2012.
However, the La Liga side are desperately in search for a replacement for their kingpin Cristiano Ronaldo who left the club in the summer.
The former Ghana international told the Daily Express: ''Hazard is one of the best players in the world.
''He's been playing in the Premier League very well and looks fantastic at the moment.
''The interest of Real Madrid, I only hear from people in the media.
''But I mean when Real Madrid come calling… every player would love to play for them.
''He's happy at Chelsea though and hopefully, we can keep him."
However, it has emerged that Real Madrid are expected to cough up £150m for the Belgian captain if they insists on his services.