"MuscleMania" hits Accra on Dec. 17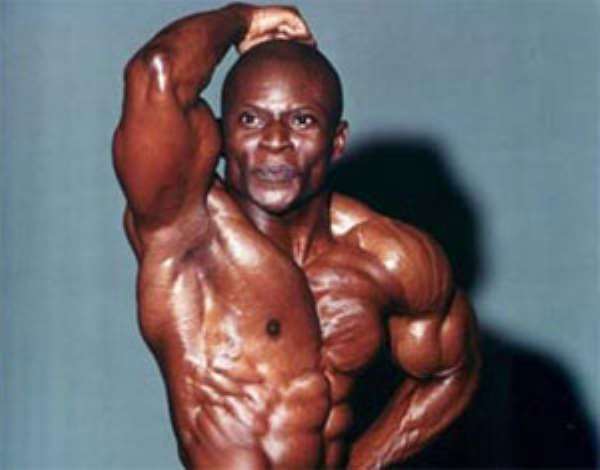 Accra, Nov. 21, GNA - A replica of the World "MuscleMania" bodybuilding competition, dubbed the "2005 MuscleMania West Africa" contest hits Accra on Saturday, December 17, to showcase the sub-regional talents in the sport and to create health awareness. More than 100 natural bodybuilders in the sub region including current "Mr Ghana Champion", King Sabato and one from Kenya are expected to mount the stage at the Accra International Conference Centre to "battle" each other.
The night, which also features a modelling contest, is being organised by Kloflex Sports, owned by Dr. Kofi Abrampah, 2004 World MscleMania Champion.
New criteria would be introduced into the competition to epitomise its naturalness and to enhance its competitive spirit. Contestants would undergo a rigorous medical fitness test including urine test to disqualify athletes who might use performance-enhancing steroids to boost their chances.
Dr. Abrampah told a press conference in Accra on Monday that the champion might not necessarily have the biggest muscles but the one with "a well body sculpting" or a well-contoured body.
And to give the competition its neutrality, internationally acclaimed judges would be flown into the country in order to produce "an unblemished winner".
Dr. Abrampah, a nuclear/clinical pharmacist, said the contestants would be categorised under bantamweight, lightweight, middleweight, light-heavy and heavy weights divisions to make judging much easier. The judging criteria would be based on four equally scored categories; symmetry, muscle mass, condition and posing presentation. The winner in each category takes home a million cedis while the overall winner receives two million cedis plus a ticket to compete in the world event in the United States of America.
Contestants would be treated to a special beach bash, featuring some of the country's high-profile musicians including Slim-Buster and FBS, a day after the event at the La Pleasure Beach in Accra. The show is being sponsored by a host of organisations including Maximum Gym at Dansoman, North America Airlines, Slok Air and Kingdom Herbal.