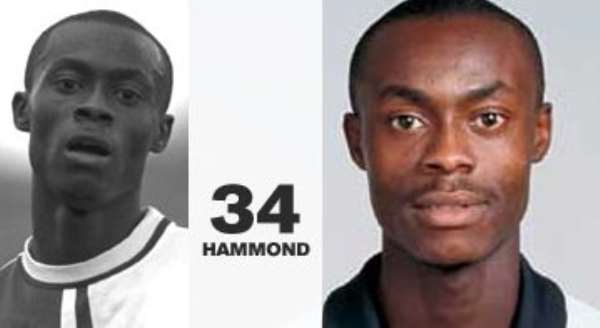 Leicester City striker Elvis Hammond has declared his intention to fight for a place in Ghana's squad for next year's African Cup of Nations in Egypt.
Hammond, 25, says he left English Premiership side Fulham for the Championship team in August as he wanted regular first-team football.
He is hoping the move will help him secure a place in the Black Stars.
"I wasn't prepared to sit on the bench because it wouldn't help me fight for a Ghana place" he told BBC Sport.
The striker spent a spell on loan at Dutch club RBC Roosendaal last season, where he helped them to successfully fight-off a relegation scare by scoring five goals in six matches.
"When I returned from Roosendaal, Fulham promised me a first team place but that promise was not fulfilled so I decided to move [to Leicester]," Hammond said.
"I can't just be picked by the Ghana manager because I am on the bench at an English premiership side.
"I have to show what I can do to be able to get into the Black Stars."
He added he would have loved to stay with Roosendaal to play top flight football in Europe but they were not able to pay for his full transfer fee from Fulham. Hammond has already been called by Ghana back in 2003 but failed to make an appearance because of a knee injury.
"I really wanted to make a good impression with the people of Ghana but that injury prevented me from doing so," Hammond said.
"If I do get the opportunity I will take it and let my feet do the talking."