Starlets duo hope to impress Hotspurs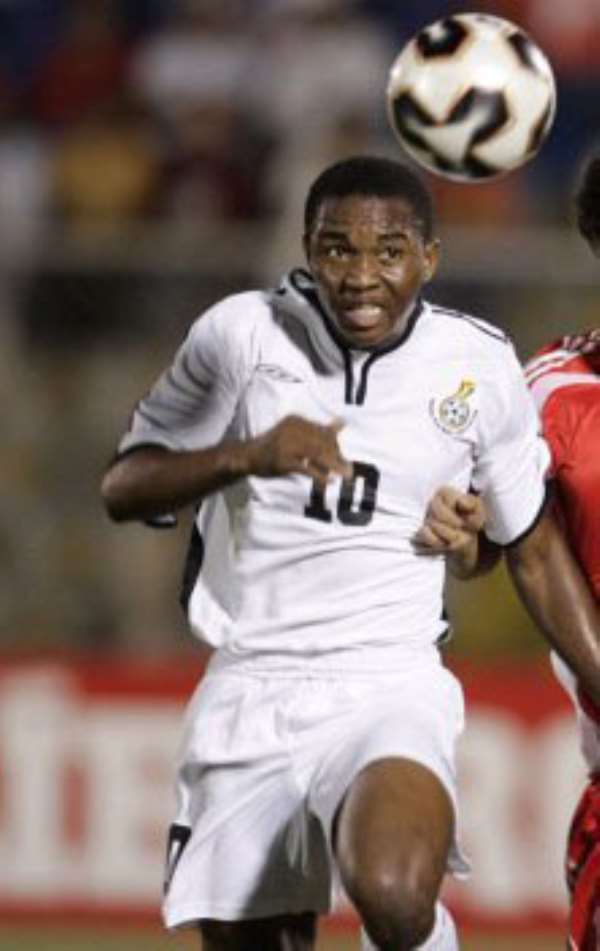 AshantiGold striker Opoku Agyemang and Heart of Lions' Sadat Bukari(pictured) are looking to sell out another exciting performance to English Premiership side, Tottenham Hotspurs on Saturday.
The two, together with midfielder Wakaso Mubarak, are trying out with the junior side of Hotspurs in the hope of securing transfer deals to play in the premiership.
Agyemang and Bukari were impressive in their first outing, registering their names on the scoring sheet.
Agyemang got a goal for the team while Bukari hit the back of the net twice.
The players are expected to head back home on Sunday.
If they fail to secure a good report from Hotspurs, the youngsters will take another shot at the international trail with another trial stint at French club Marseille.